Discussion Starter
·
#1
·
I had some time to work on my 1979 CX500 custom today. The heads had sat with penetrating oil on them for several days. I first attempted to turn the motor again with a socket wrench. It turned! For a minute, I was pretty excited, then I realized something. The left piston would travel the full range of motion, but the right piston would only come about half way up. So, I decided I should take the motor out and rebuild it, which really was my plan all along. This CX500 has about 23,000 miles on it, and it sat for about 20 years, so it needs some TLC.
So I went to work on pulling the motor out. I have pulled motors out of cars, and I knew this would be easier, but I was amazed at how quickly the motor came out.
Now with the motor removed, I could better inspect the frame. The frame looks solid, but does have several spots with surface rust.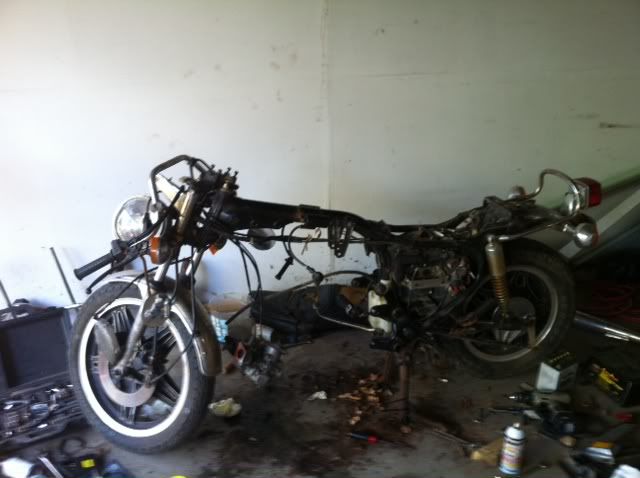 I have been debating whether to do a full restore now, and probably not ride it until next summer, or just to get it mechanically operating and ride it, then tear it down and restore it over the winter. After dinner, I decided that this motor cycle had been neglected for two decades. It deserved to be restored, and I would be happier riding it if it was in the condition that it deserved. So I went out to the garage and did a little bit more.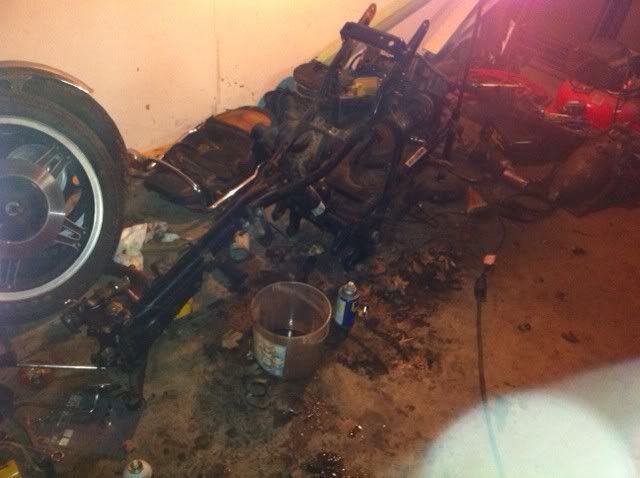 I'm tired. Good night!