Discussion Starter
·
#1
·
Well, spent the afternoon dropping the engine. Finally got it out and decided to pull the advance cover off. Now im getting nervous as not only is there a crack in the case where it goes, but the stupid gasket I have doesnt seem to fit it properly. The crack is in the ist pick at the top of the old gasket just to the right of center. also, the new gasket (3rd pic) doesnt have a solid block out of the top section like the old one does. I am trying but do not think the old one will come off in usable form.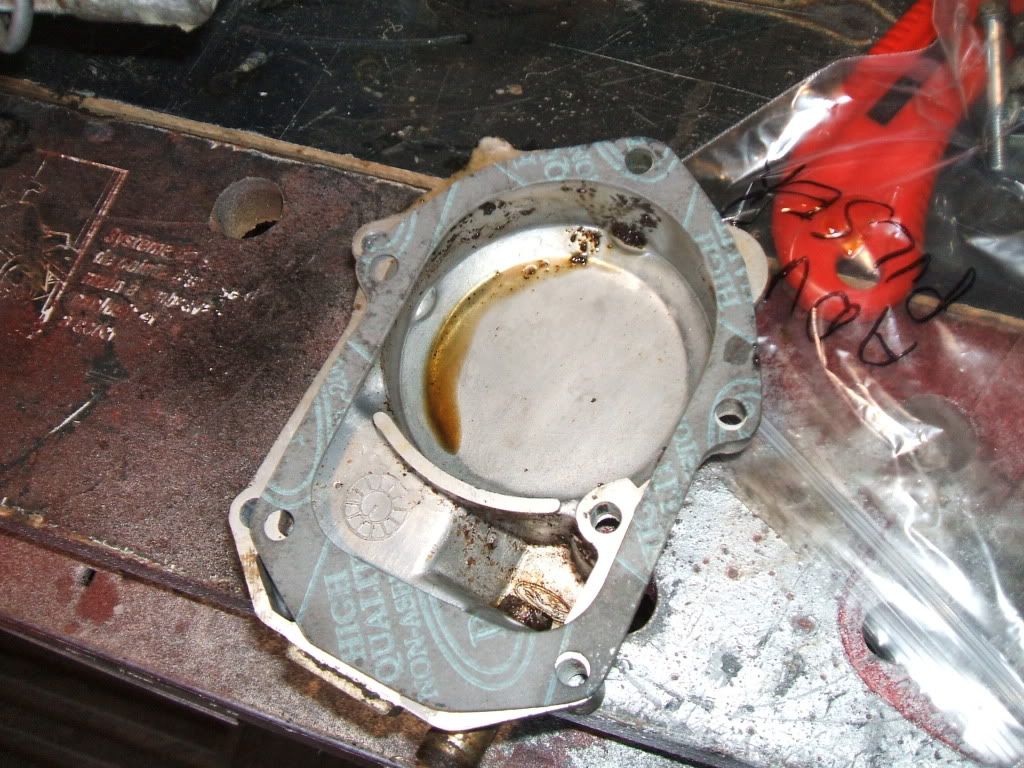 I assume oil doesnt go in this area, but probably blow by gasses. I found some traces of oily carbon crystals and dont know if I should be worried. It looks like where the crack is is just a void so Im not too worried about that. I am hoping that even though the gasket doesnt fit right that since its only to vent gasses (I assume) it should be no big deal.
While I know the water pump gasket is ok (the new ones on there) I am now worried that the rear case gasket may be "off". It looks good but will not know until I get the case off.
So, am I assuming right that the crask and little bit of oily carbon is no big deal, or is it a sign of impending doom