Discussion Starter
·
#1
·
Back in July I headed down to Bears in Joliet to get help building a trailer hitch for my bike.
Well the end result was very functional it left me with several sets of brackets on the bike.
This is the design we went with.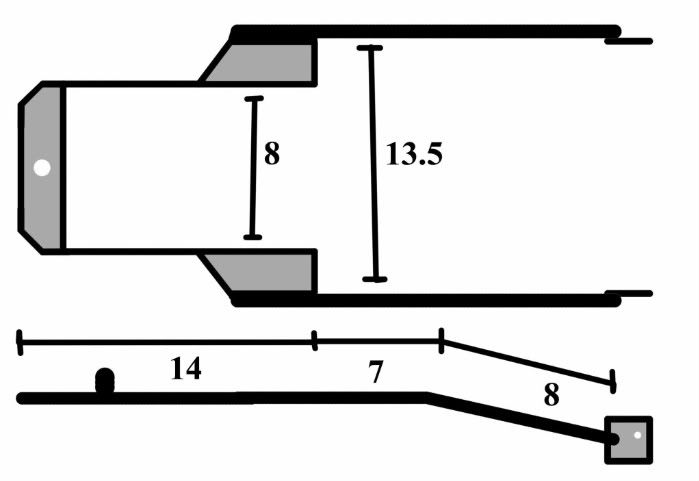 This was the end result.
The problem was that I also have hondaline saddlebag brackets on my bike.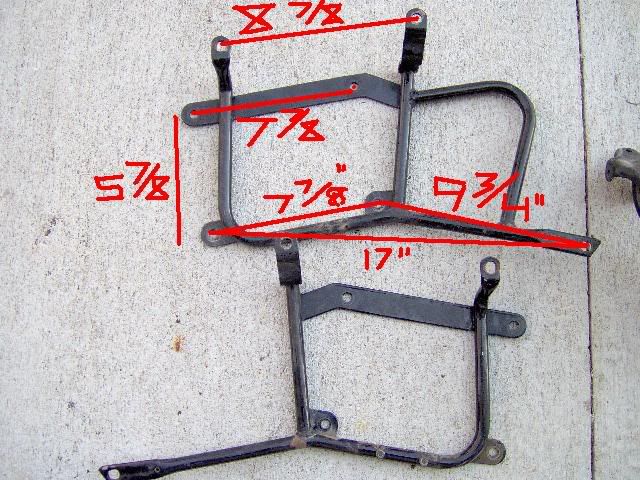 It became a real pain to remove both sets of brackets. The best solution seemed to be combining both. So that's what I did.
With the nice little flux core welder Melody bought me for my birthday it made the work pretty easy.
Well after a few days of welding off and on I designed my modified solution. Today I was getting a bit annoyed by the temperature and waiting to finish it up so I primed it in the bathroom. Yes the bathroom. And I didn't even make a mess. It smelled a bit but it was livable but I knew it wasn't going to work for paint. So I painted it in quick burst of 2-3 minutes in the doorway of the building blowing all the aerosol spray outside and bringing it back in to dry. After 3 coats this is what I got.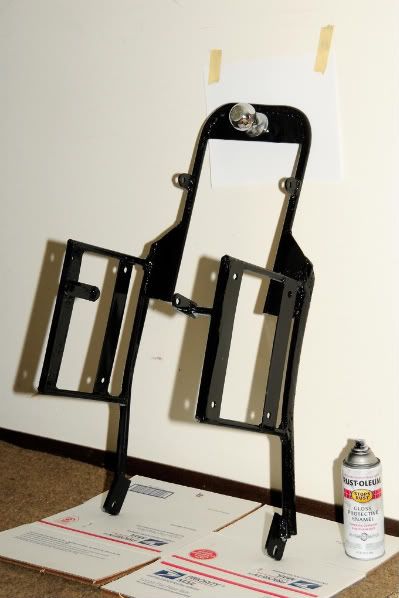 Now I just have to get it back on the bike and see how easy it really is.
Then when I get time I plan on building another one with a lower hitch height.
Total amount of metal needed was
6 pieces of 1/2 x 3 feet roundbar
1 piece of 5/8 x 3 feet roundbar
1 piece of 1/8 x 1 x 3 feet flat stock
1 piece of 1/4 x 2 x 3 feet flat stock
Cost was about $42.