Discussion Starter
•
#1
•
Here i am my friends....
My story started on march 2013....when i decided from one moment to another to buy my first Motorcycle at age of 28...
And to learn to ride properly....
After a lot of research on the net...i decided to buy a honda cx 500...For which reason?BECAUSE IS THE MOST GORGEOUS MOTORCYCLE ON THE PLANET EARTH!!!!so simple...
But only 4 motorcycles sold in greece...and the 1 of them had a problem and i bought it...
Broken camshaft-camchain....and the previous owner gave to me a second engine...and guess what...on the second engine Broken camshaft too...
Here you can see some photos.....(the specific motorcycle was owned by GREEK POLICE...because i found Police Siren on the moto)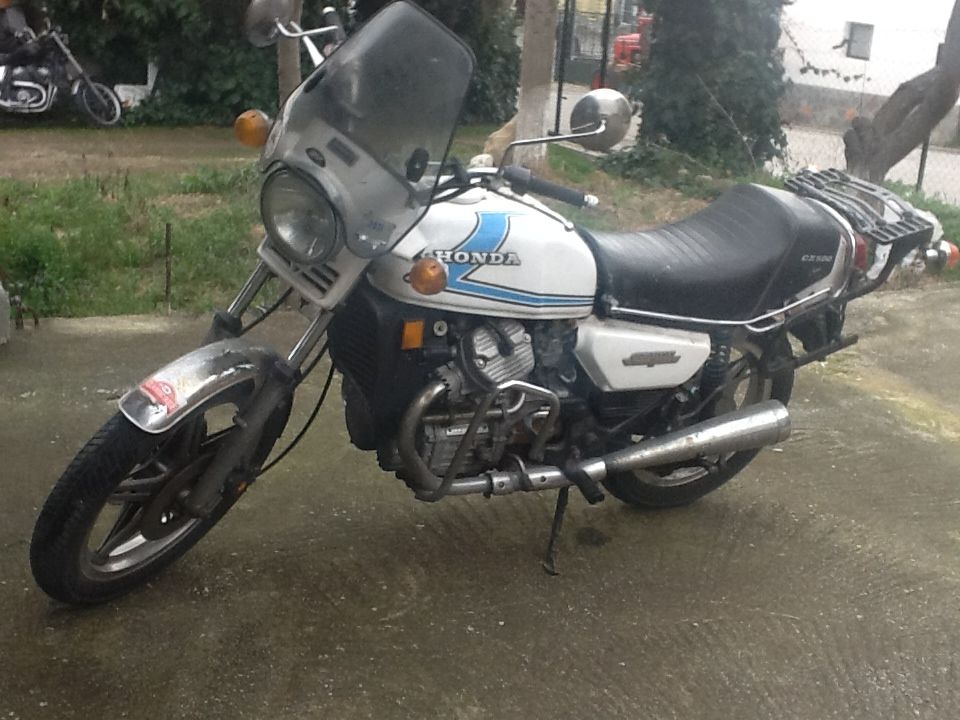 And another....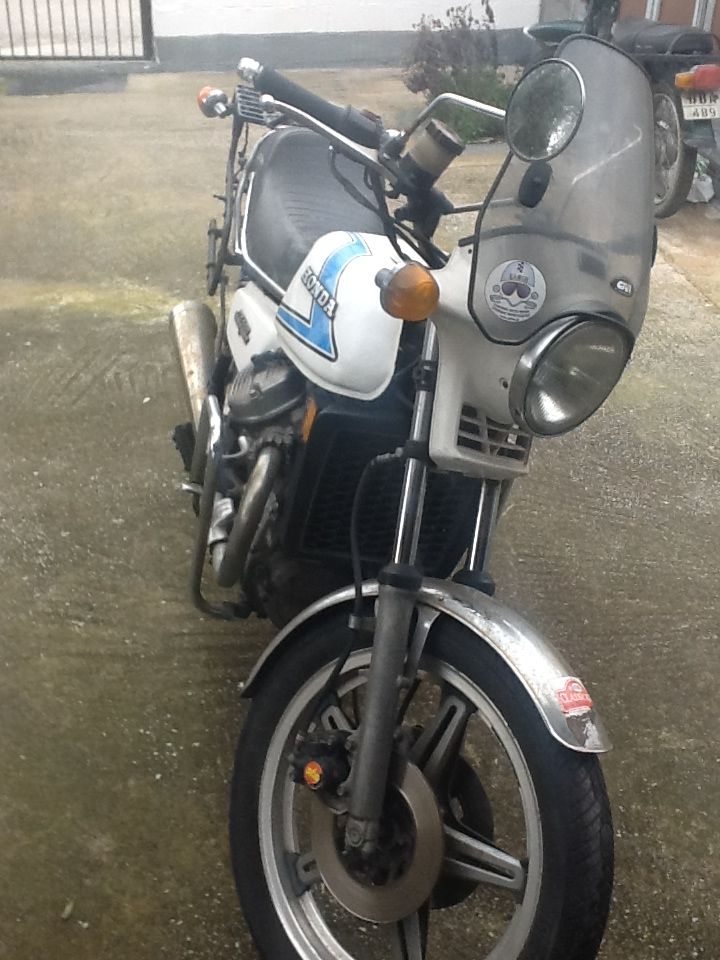 SO THE TRIP HAS JUST BEGAN.....
After a few manipulation on photoshop on steve F moto and moto mucci....

I decided what i wanted to do....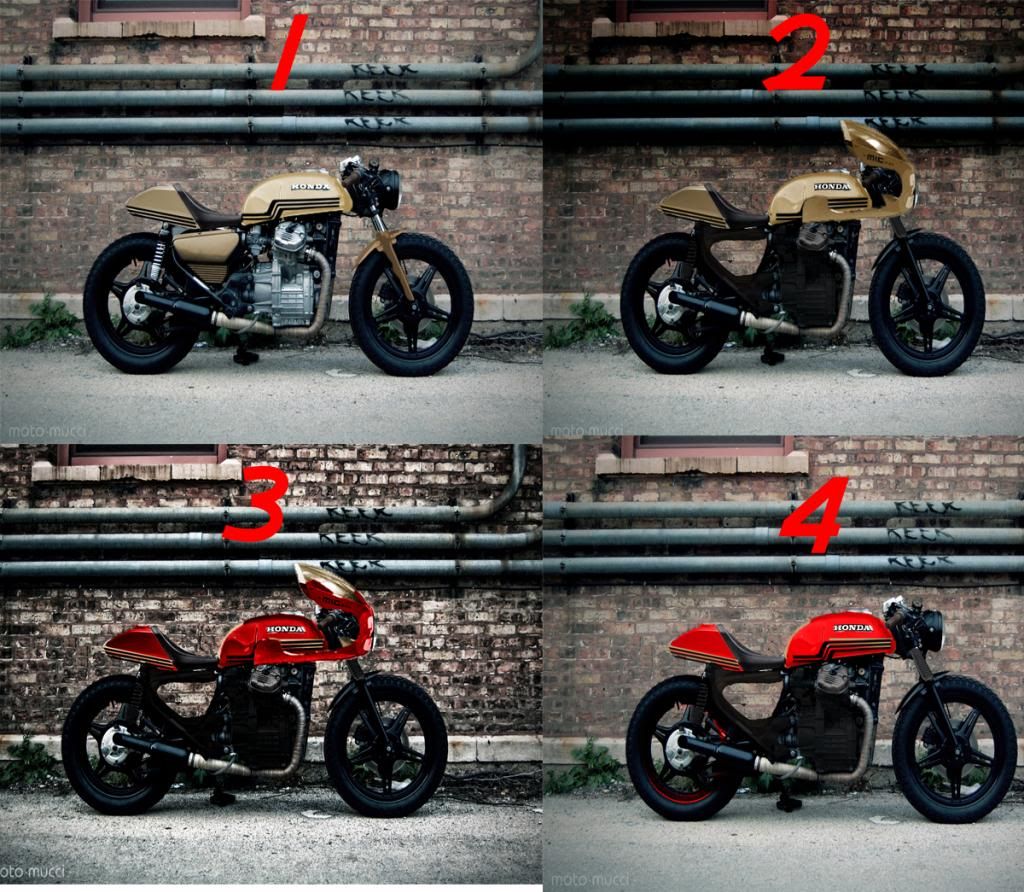 and steve f inspired me....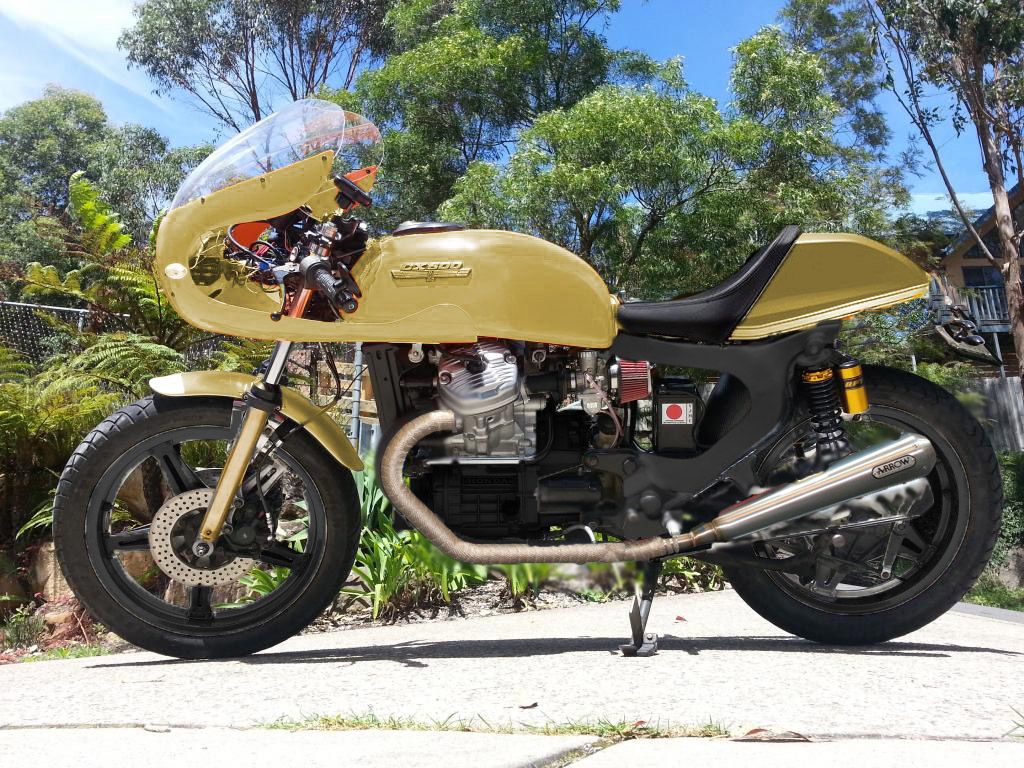 Hmmmmm and what about the colour inspiration?I Wanted a true vintange retro colour....

so i decide this colour...---->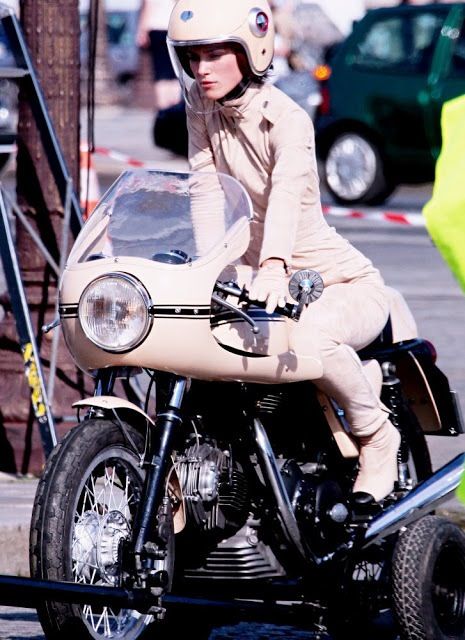 THE BEIGE.....
and i found it in a very very attractive shade used on fiat 500...
The moca Latte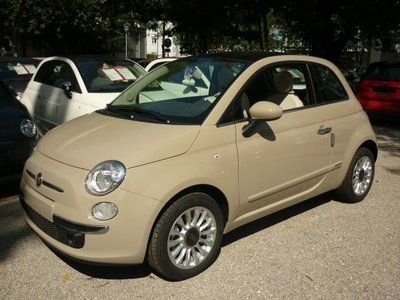 The bike striped to the bottom and Painted...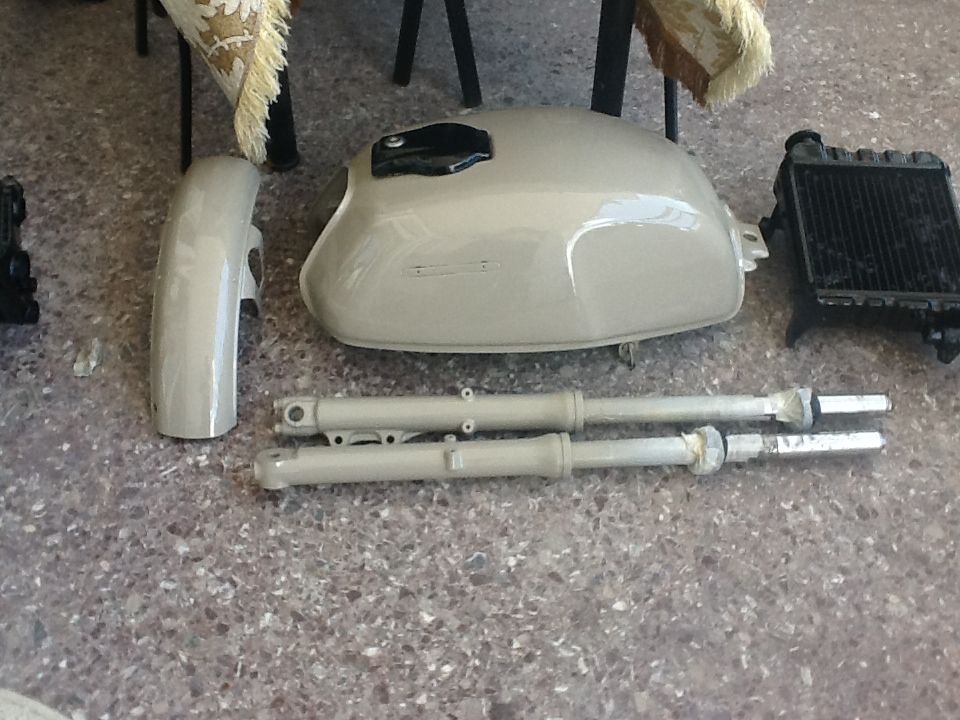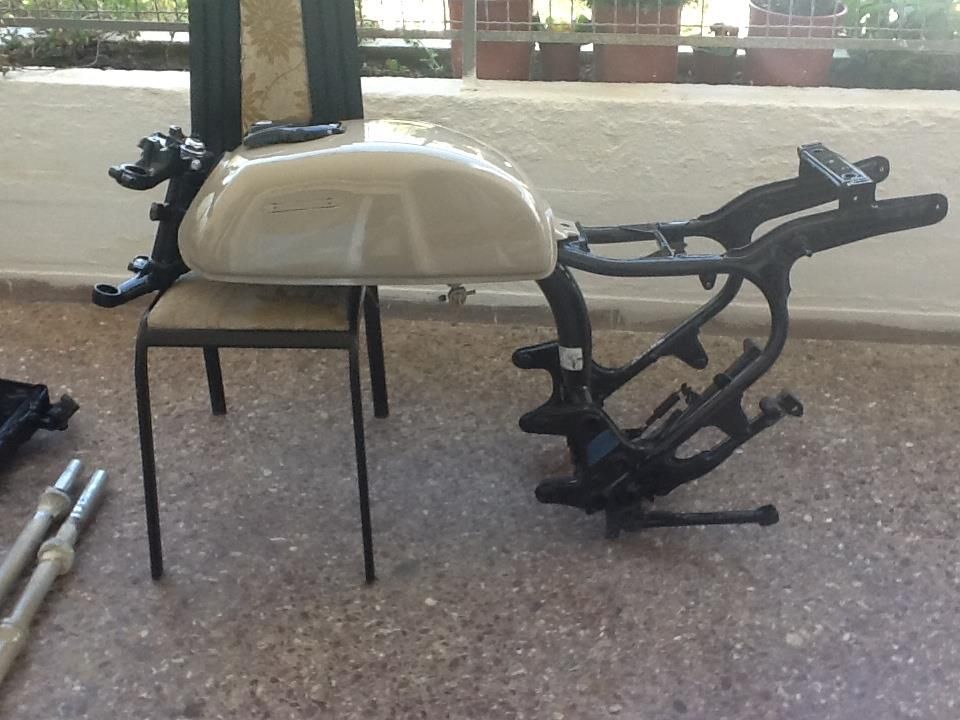 At the same time the engine was on the mechanical and a new camshaft ordered through ebay...

The camshaft arrived and when installed BROKED like a piece of cake.....
so i very good membered of this forum take action!!!and helped me and i want to give him special thanks..
And he send me his repaired camshaft!
THANK YOU VERY MUCH Guelli02
After that new headlight and clip on installed....

and a new custom seat....
...
basically is the seat of cx that i bought...but reshaped and redisigned twice.
The first seat the guy who made me the seat send me the absolutly horror...he didnt make nothing from this i wanted...
take a pic of the horrible seat...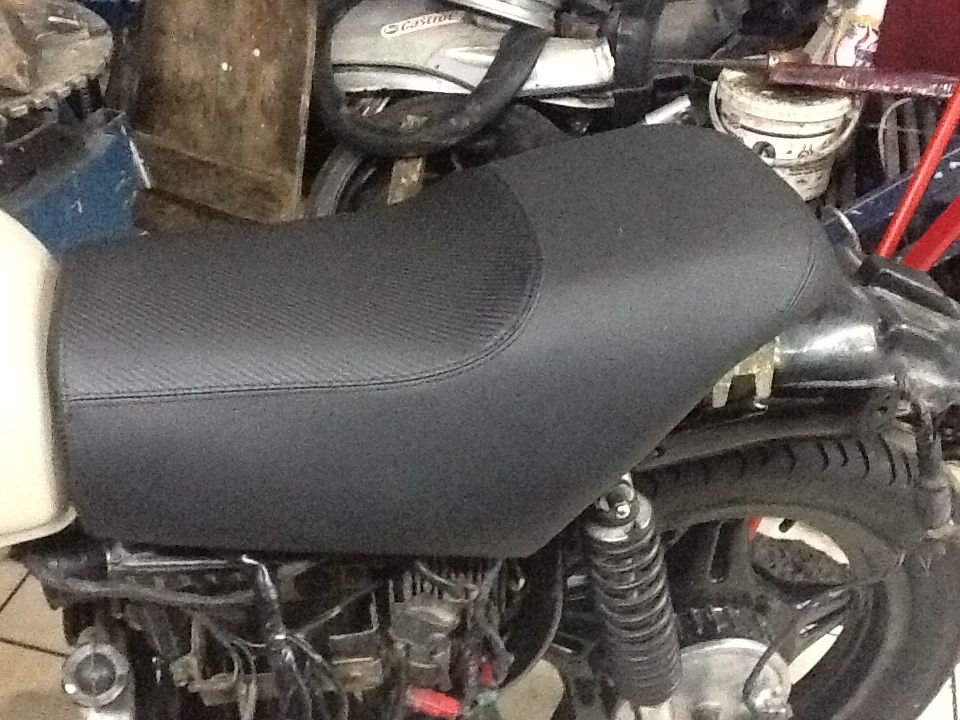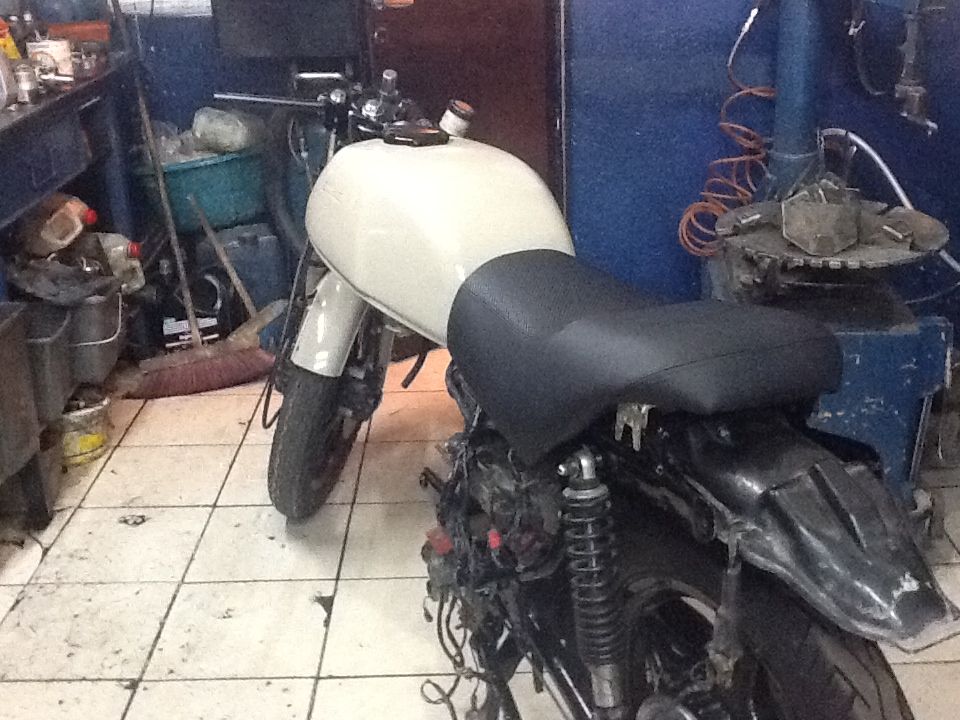 so i send him back i told him....GET SERIOUS!!!!!!!!
i send him the designs...( i based on the pattern from the honda cx custom model)
so today we have the same seat modified and re design....AND I AM VERY HAPPY WITH THAT!
take a look...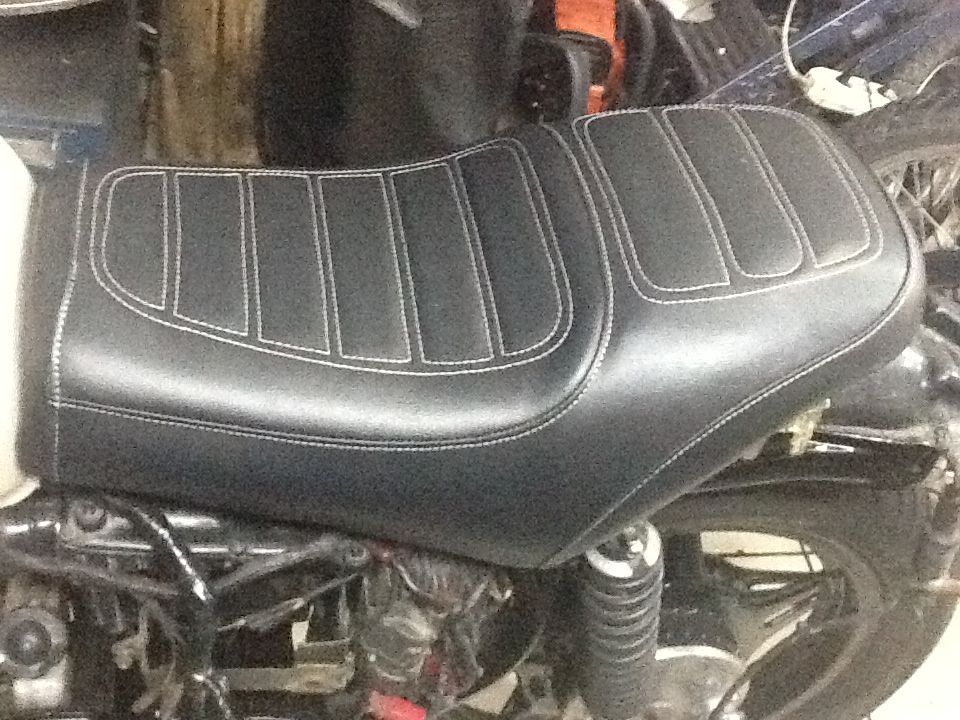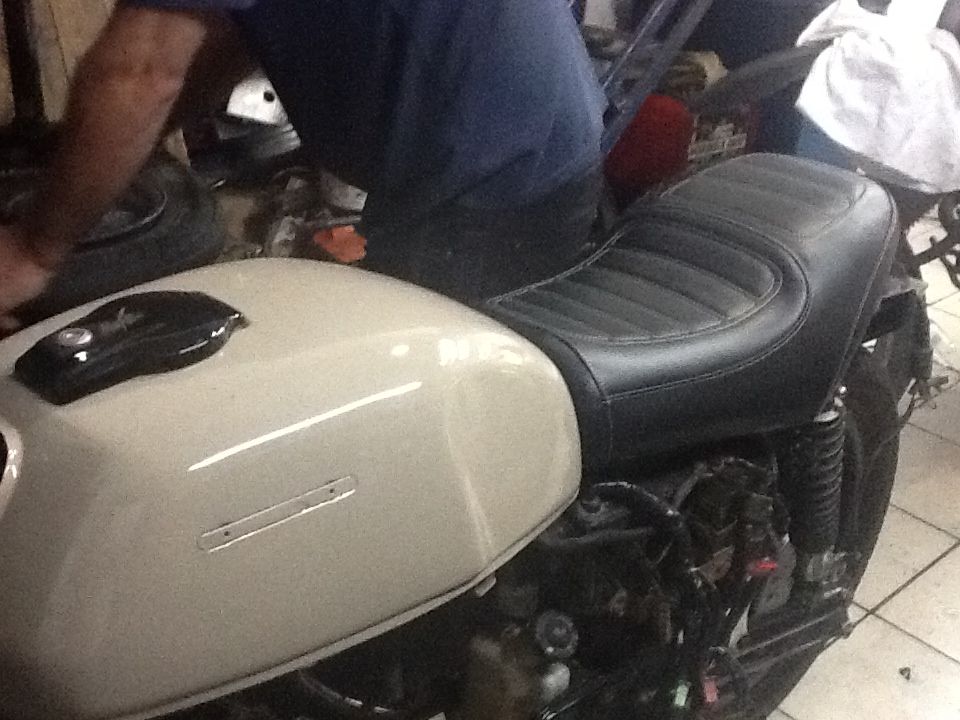 And a photo from the front with the old seat only to saw you the headlight and the clip ons...
and what about the final exshaust???
I have bought this (skip it to 0:37 when music starts)
[media]http://www.youtube.com/watch?v=2Mr3ZZv7dKo[/media]
Leo vince Gp...we will see how it will sound with 2-1 exshaust system on cx 500...
As far Now:
New Paint
New headlight
New flash indicators
New tail stop and indicators
New Seat
New speedometer and tacho
New Camchain
New camshaft
New crankshaft
New water pump seal
New Filter oil
New gasket kit for all the engine.
New clip ons
New bar ended mirrors
New final exshaust
Rims Power Coated
New paint the engine with high temperature colours....(you will see it soon....)
Things to do...
Rear polyesteric seat cowl
2-1 exshaust system
Exshaust wrap...
Filter Pods for the carbs.
Chope the tail.
Relocate battery
Decals to be applied.
I will keep refreshing the post so if anyone intersting keep following!
THANK YOU ALL OF YOU FROM MY DEEP OF MY HEART FOR EVERYTHING!