Discussion Starter
·
#1
·
So today I decided to replace my snapped choke cable and then I thought "why the hell not" and took he carbs out for inspection. The carbs definitely need to be rebuilt. I took one of the float bowls off and the gasket was completely obliterated.
I started to take the other one off but realized that one of the screws was completely stripped. What's the best way for me to get that sucker out?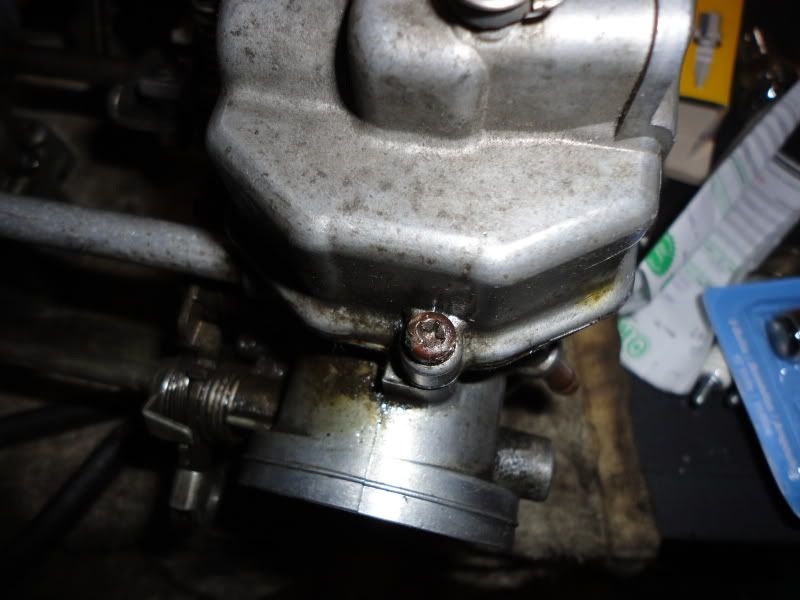 Once I remedy that problem, it'll be time to buy a rebuild kit. Other than Randaak's, what are some other cheaper solutions? I still may go with Randaak's kit but if there's something cheaper that works 80% well, I'd take it into consideration. I have a 1979 CX500. Which of Randaak's kits would I need? He lists A, B, and C.
Thanks in advance. I hope this makes sense since I'm super light headed from the smell of gas hahaha.