I disassembled, cleaned and reassembled a start button switch and took photos along the way.
Here's a picture of the clamshell opened: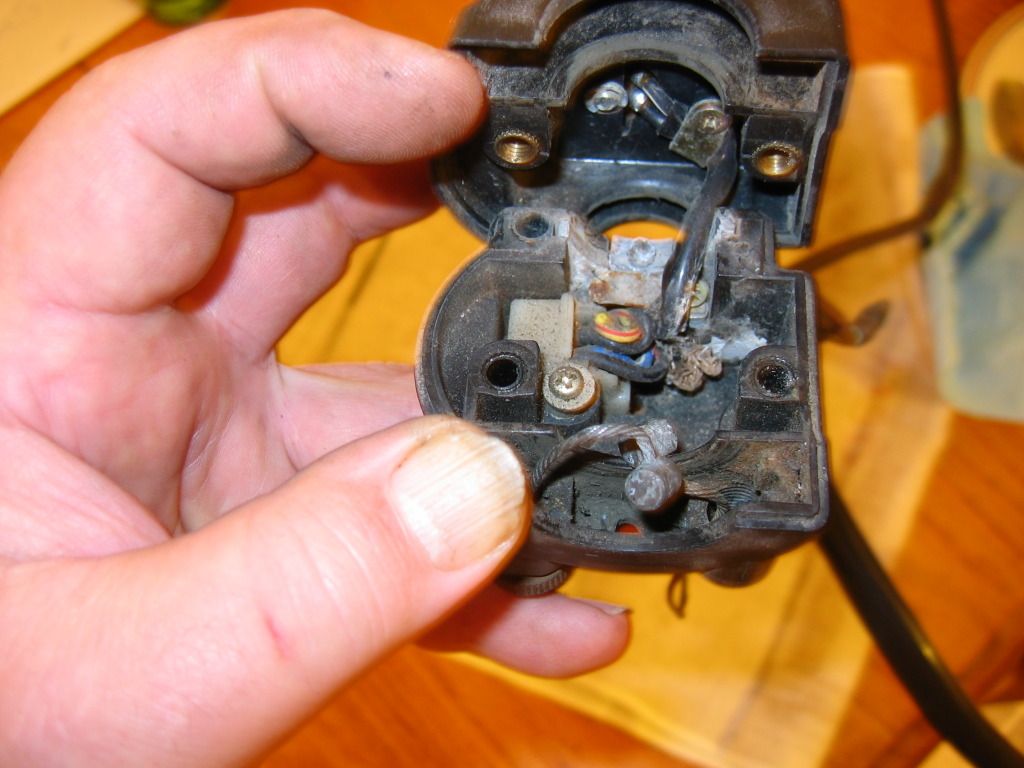 Removing screw that holds switch to clamshell: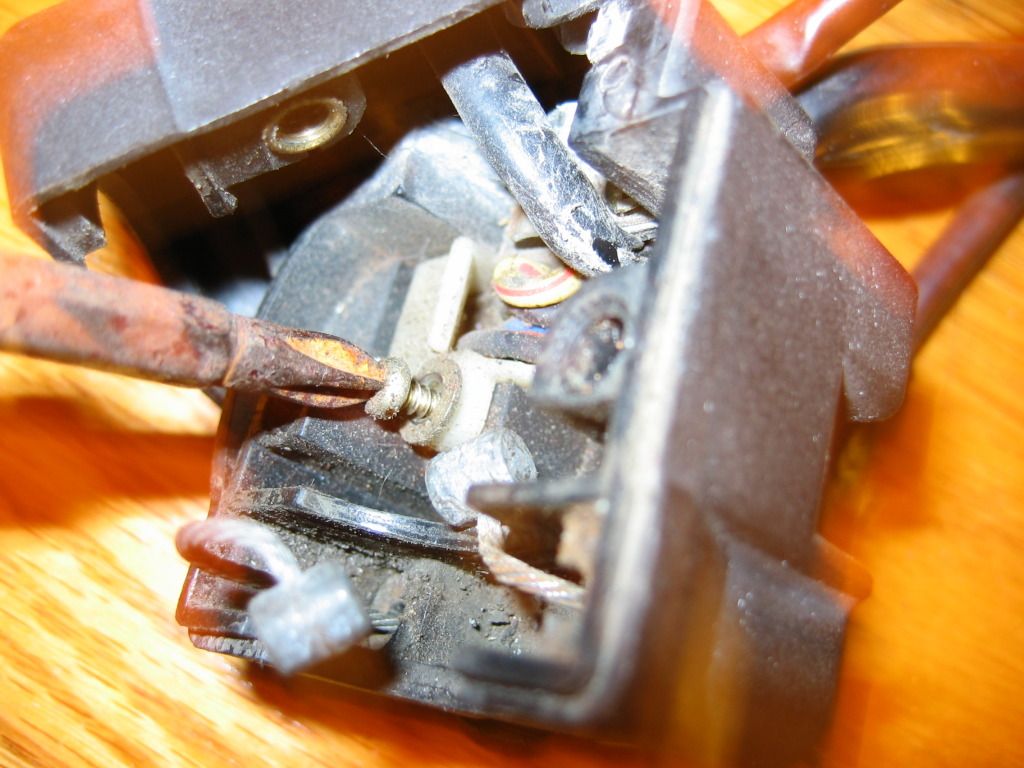 Prying out the switch:
Metal plate, bottom of switch.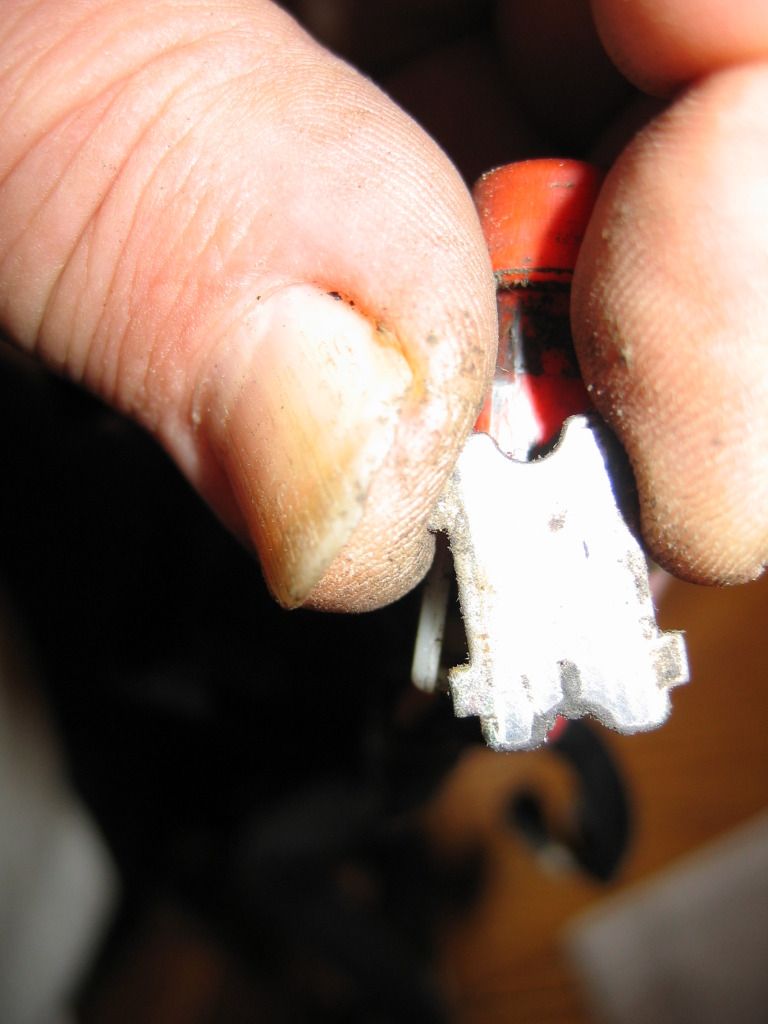 Plate off: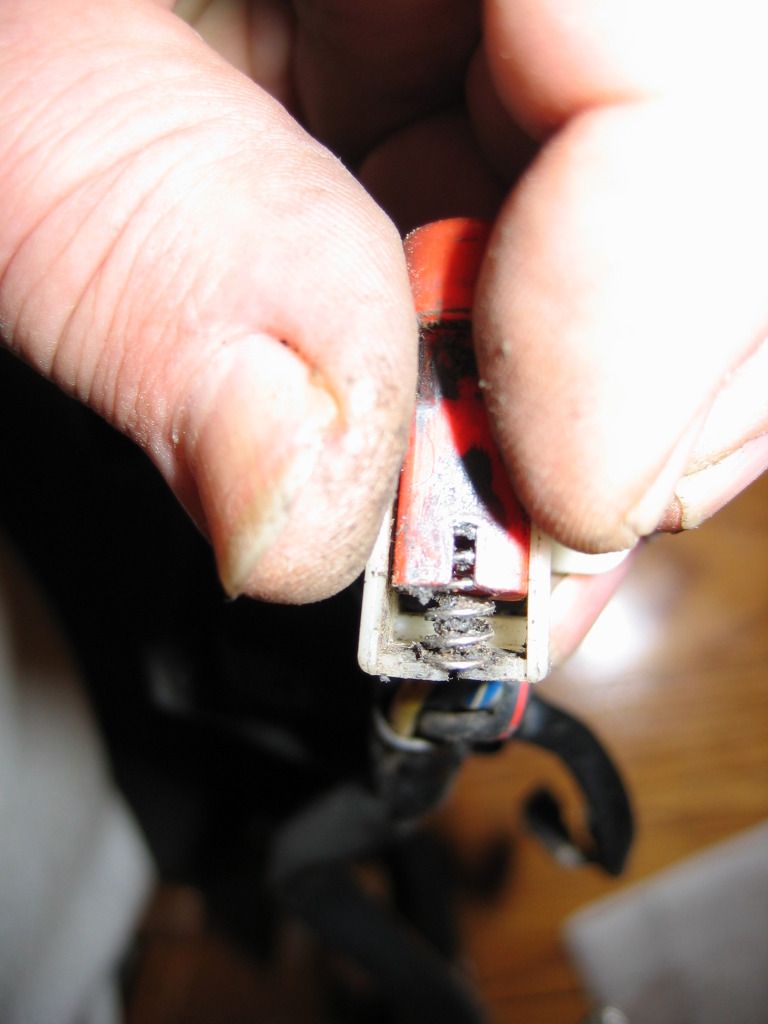 Wrong way to lift out the button w/contacts, spring, etc: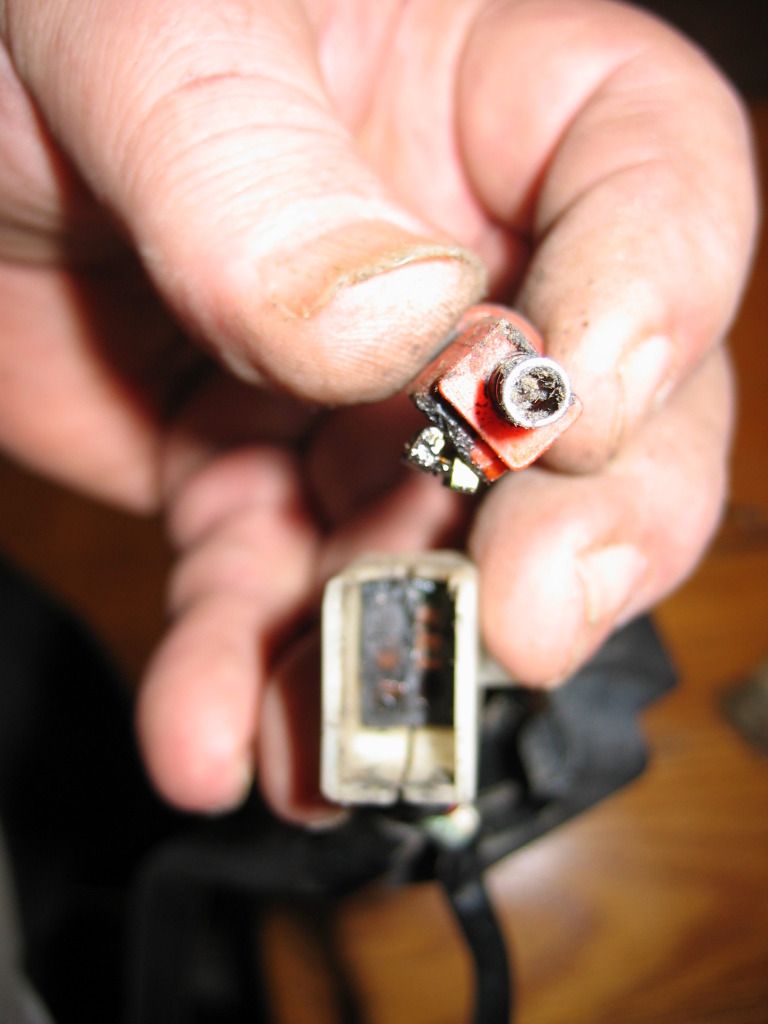 I say wrong since, except for the dirt/grime/grease, the contacts, etc. would fall out, straight down. I just got lucky.
Button assembly:
The spring at the top of the first picture goes under the two contacts and the insulator. If you find this post in the Wiki you'll find additional comments. One of them explains the burned area of the button. I recall that it was related to the fact that I had to wiggle the button to get it to work.
Removing stationary contacts:
I think removing the stationary contacts is optional, but it does allow you to examine the wires, soldering, etc. I had to epoxy one contact back in place. Spreading the white case was a bit nerve racking in that it felt as if it was going to break in half, but it seemed designed to spread.
Button contacts going back in. The center spring underneath the contacts/insulator made this a little tricky: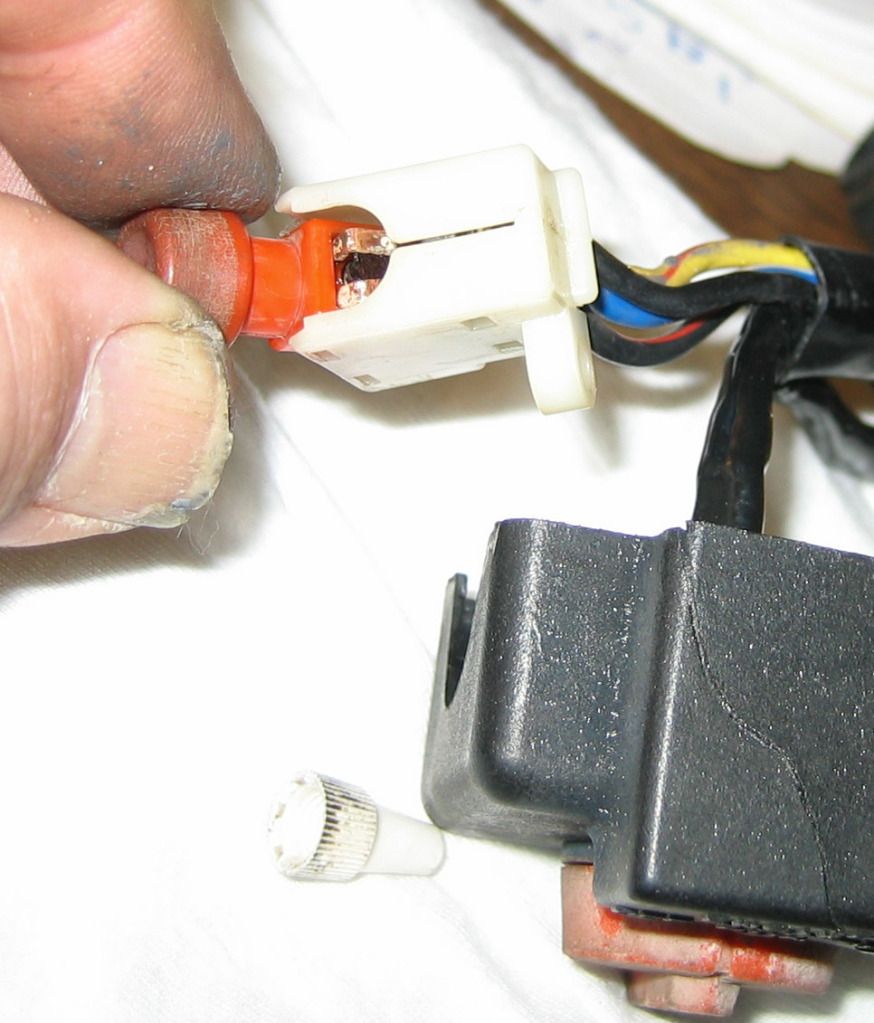 Lots of dielectric grease helped keep assembly together during installation. Replace the metal plate and the button assembly is ready to go back into the clamshell.
As has often been noted, the start button parts are small, and the grease and dirt makes them want to stick to everything(especially fingers), both on dis-assembly and assembly. Working over a white towel is often recommended. You can't be too careful.
The cutoff/kill switch assembly is similar in nature in that its parts are very small.
Spraying the contacts with cleaners had no effect. I sanded mine clean.