Discussion Starter
·
#1
·
Have a small oil leak/seep in the rear of my bike.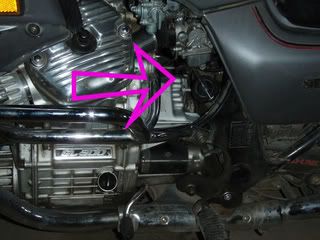 Here is a close up of the exact spot, the case seems to have a recess in the casting where the oil seeps out.
From what I read after using the search button it would appear that this small oil leak/seep is on the joint where the timing cover mates up to the rear case.
It previously had a small dab of black RTV sealant covering the hole, which I removed when cleaning and inspecting the engine. I don't recall any oil leak there before I messed with it but the bike is still relatively new to me so I may have missed it
The plan is to clean it thoroughly and apply some fresh RTV sealant and call it good. I would really like to avoid dropping the engine out if possible, though I admit, a replacement gasket would be the best choice.
Yea or Nay???