Discussion Starter
·
#1
·
I was scanning through the Common Service Manual and ran across this page...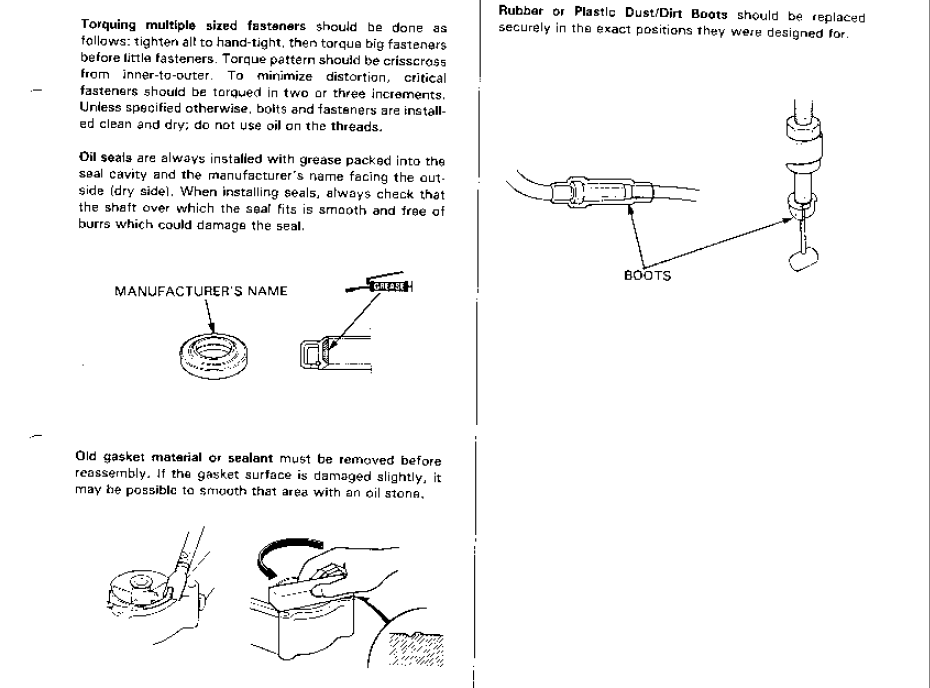 Does that mean an oil seal like Final Shaft oil seal, Camshaft oil seal (at tach), Water Pump oil seal... for example
I know those seals are 3-sided with a spring in the middle...
In my mind's eye I can imagine packing that with grease would preserve the seal/spring better than just engine oil perhaps, but I don't know.