Discussion Starter
·
#1
·
Im new here, and for my first post im going to do a little introduction(Will be needed).
In my current possession is a custom made tubular frame go-kart, the twist is that the power plant in this little bugger is non-other than a CX500 engine. The whole thing was made by my wonderful father who in his infinite patience crafted this over the course of 3 years. It was finally finished when i was around 12(am currently 20), needless to say as a child i couldn't understand the great feat he just made for me. It came to be the first vehicle i learned stick in(sorta), i also learned the dangers of speed(nerf bars on the sides and front bumpers were added). Now that we have addressed the main part of the reason im here i can post some pictures
.
Heres how i got it after 6 years of setting. Front tires dryrotted, the whole motor had been overheated many times due to poor ventilation/ cooling design, it only runs on one cylinder now, suspension is shot. But its a great base for a project with lots of "fun potential".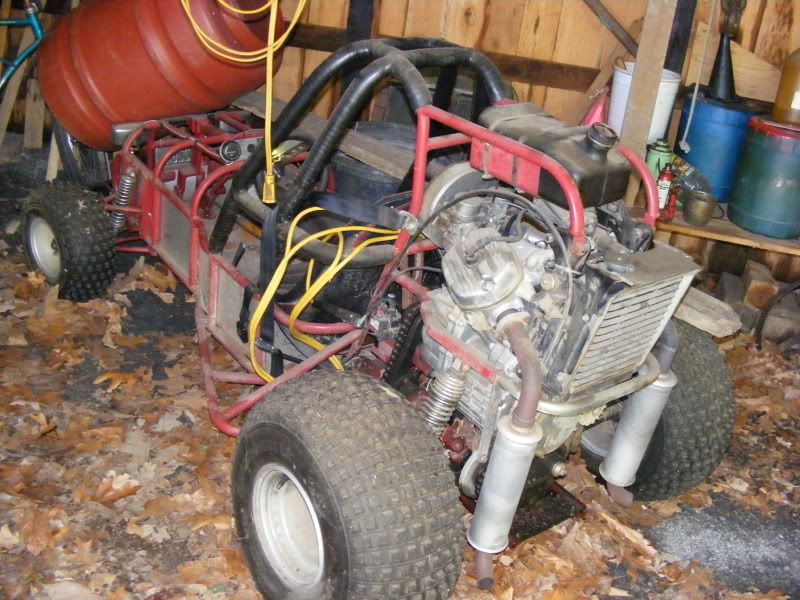 Might post a build thread to keep the information up to date.