Discussion Starter
·
#1
·
Today M´lady and I took the car in to the nearest town - 65 km from here. Old Volvo 740 estate. Reliable workhose, though severely dated. 490000 kms.
Just as we came into the first roundabout the car started to misbehave. Electrical / ignition problems indicating that I had drained the battery due to a faulty anternator regulator. I got an early warning as we started (slow wiper) but failed to interprete it fully.
We had to take the bus back home and I returned back to town by bike in an attempt to fix the car. I had some success, but came only half way. I´ll be back in tomorrow. Took the bike home again, in very nice weather. Around 12 C, no wind, some clouds, but mostly sun. Evening (7 pm) when I started my trip back home. Home at 8 pm.
All in all a pretty magnificient bike trip. No rush, nice weather, no bugs, no rain, not too hot. And a rather great landscape, as it is here, especially at spring.
Took a couple of pictures of my old CX outside the garage, once back home. I´ve owned it since Feb. 1999. 72600 km then - 141000 now.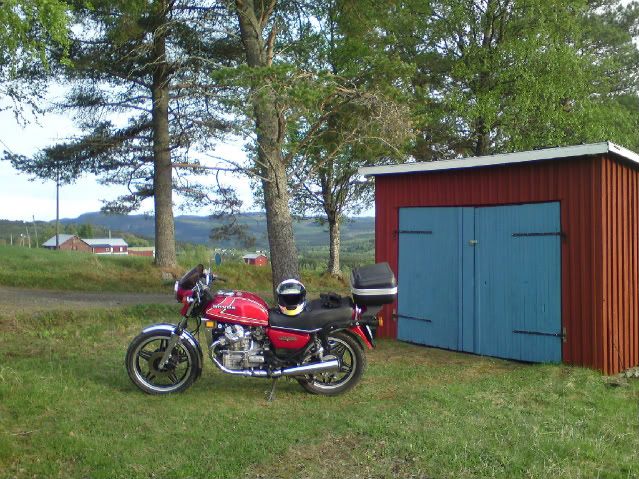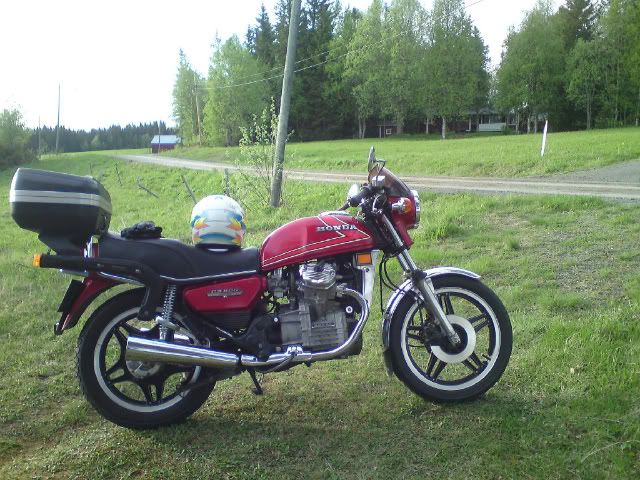 Sture