Discussion Starter
·
#1
·
Seems like there are more than enough people out there that would like a trunk extender and the markland seems to be their envy. I know there are a few different types but I think the markland scaled down would be the easiest option.
I don't have a gl500, trunk, or even a trunk extender but I would like to make or try to make a few since people seem to want them. The Markland has a pretty good design but it has that wrap around guard on it. I think that should be removed in my version. I'm just focused on holding up a trunk to the bike.
But I need some help with the dimensions. This is a markland.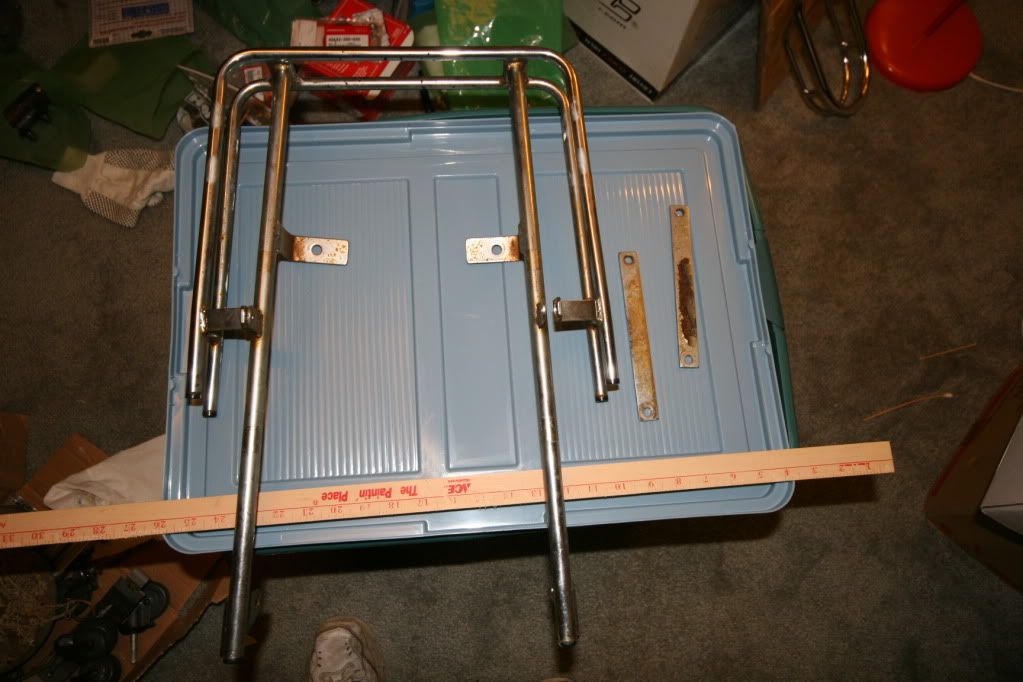 And this is what I would like to make.
Can someone who has a markland and some time fill in the blank measurements for me?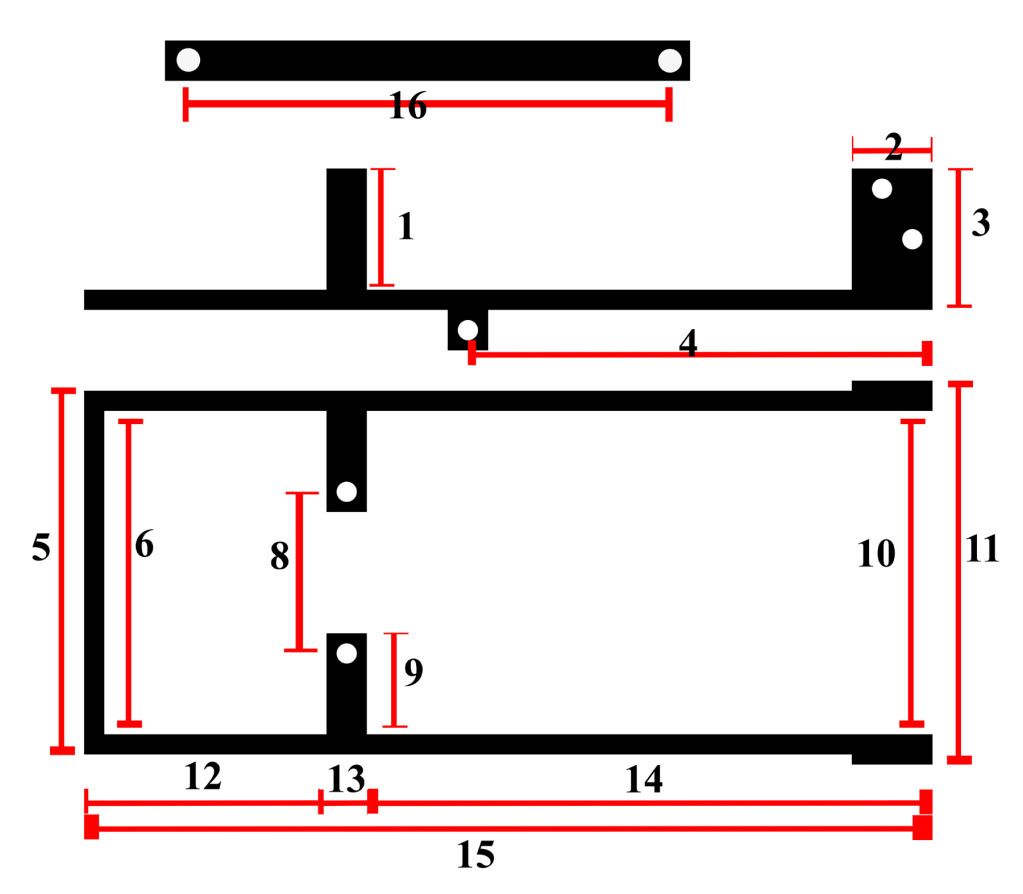 The top piece is the support from the trunk to the bike.
The middle piece is a side view.
And the bottom piece is a birds eye view.
1.2 3/8"
2.7/8" on top, 1 7/8" on bottom
3.3 1/4"
4.11"
5.9"
6.8"
7.If you can find a #7 I'll measure it.
8.7 1/8"
9.2"
10.10 3/4"
11.11 3/4"
12.9"
13.3/4"
14.10 3/4"
15.21"
16.6"
Also if possible could someone take a picture of the 5 sided piece that attaches to the seat while holding up a tape measure to it so I can place the holes exactly.
Thanks for your help.