For better or worse, I present to you Heinz 57, just after I unloaded her off my truck. There are side covers but I didn't want them to get lost while driving. Anyway, here she is, sans side covers.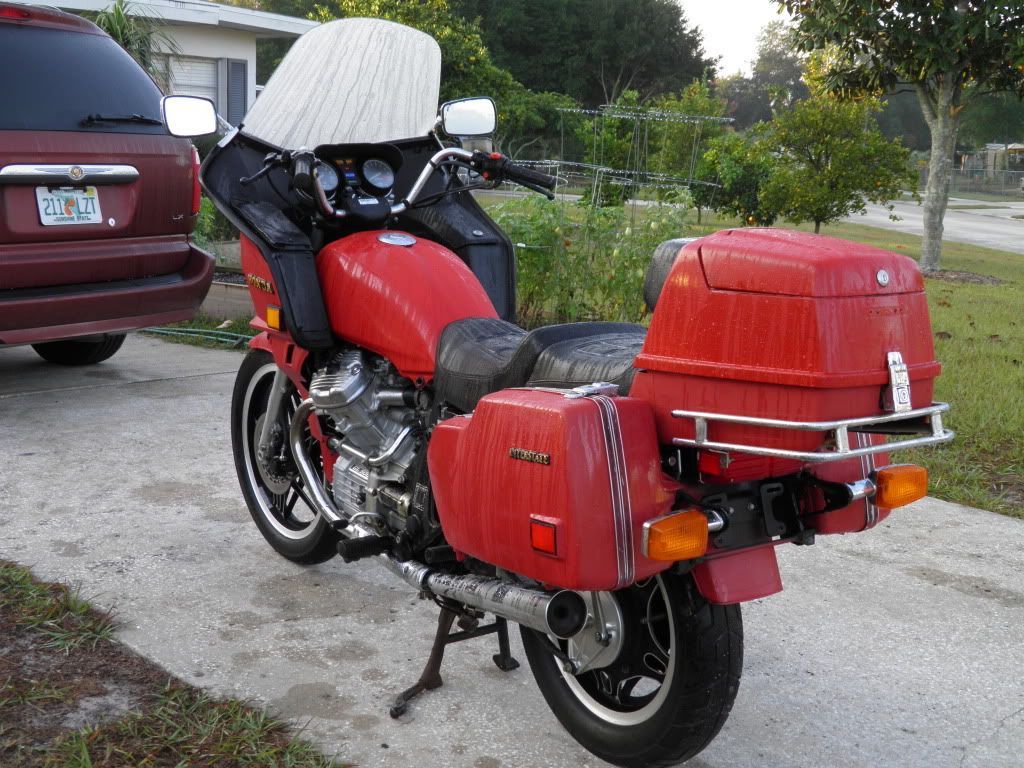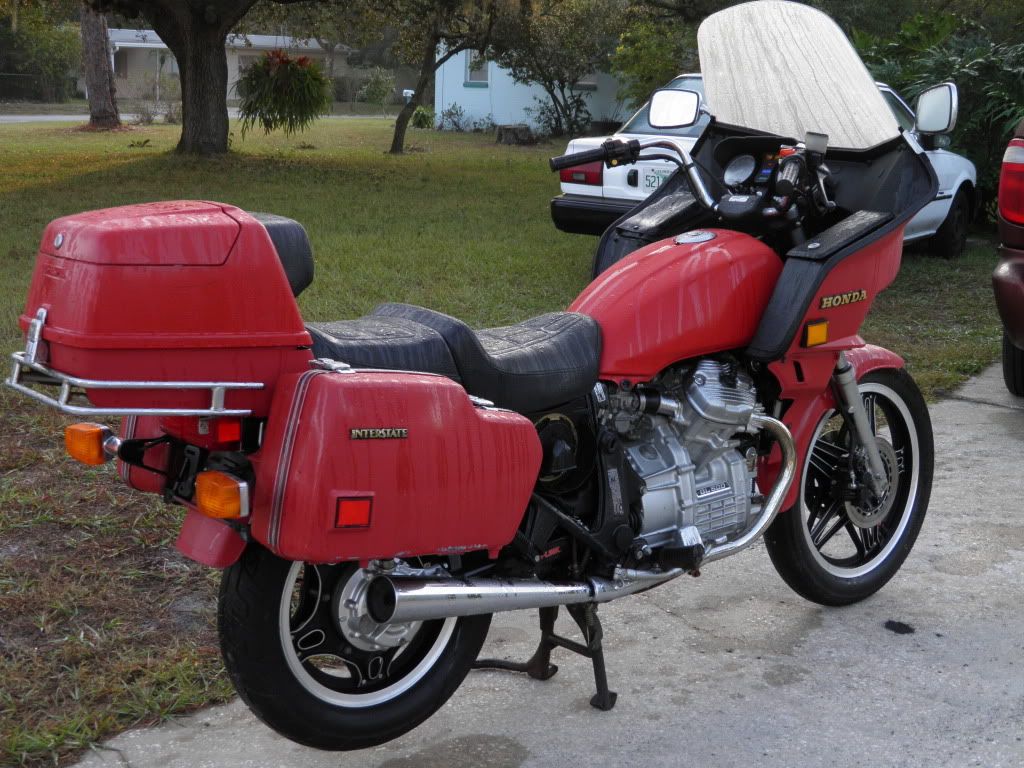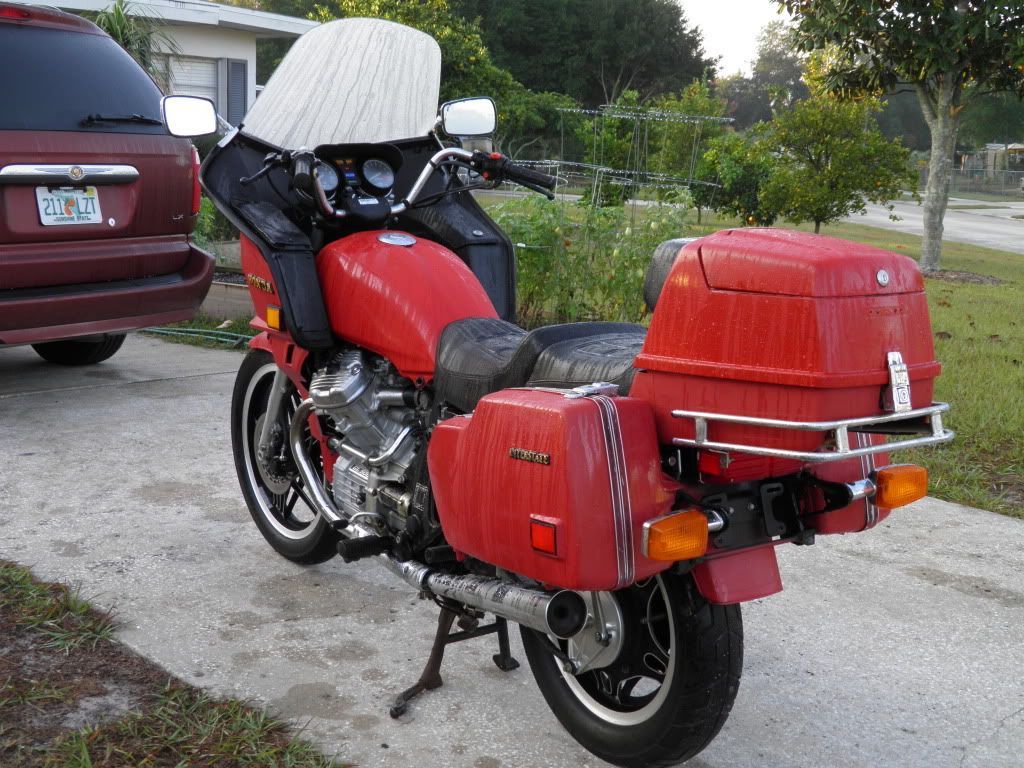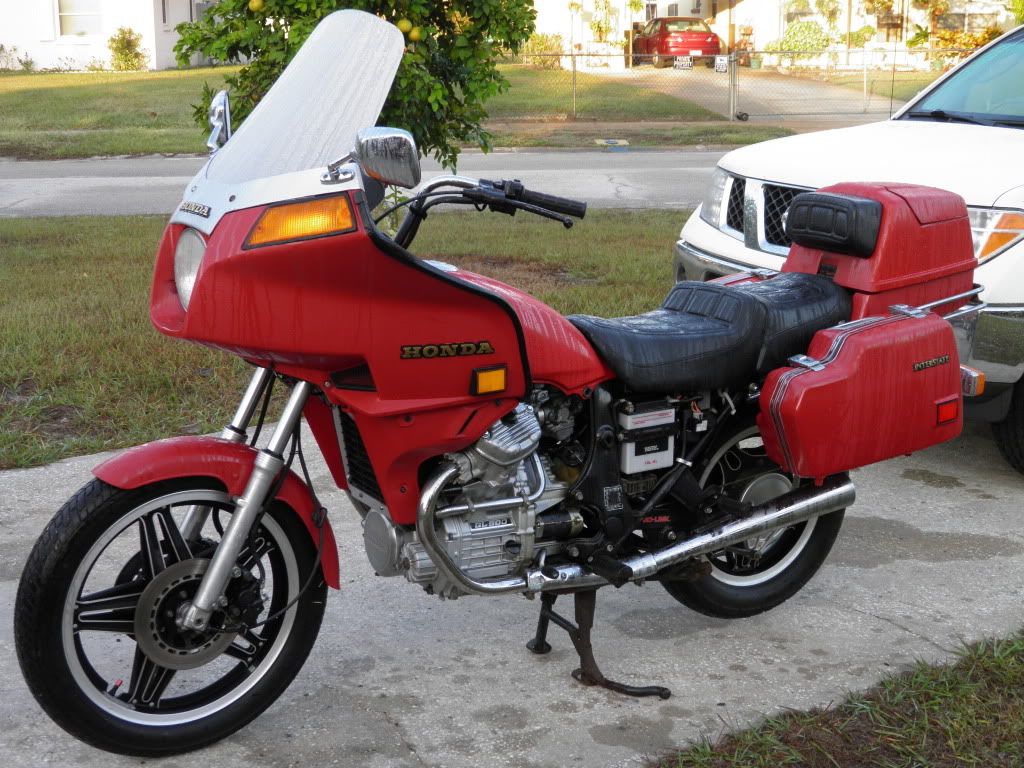 These pics were taken on the morning, notice the dew. Using a Olympus SP800UZ camera. another toy that I picked up.
The good, I think that the mileage is accurate. The frame and hoses and wiring, plastic are in really good shape, the shock holds air and the forks seem to also. It has a new air filter, fresh oil and a new oil filter. It also came with half a dozen new oil filters. It starts and runs but is a little wonky at partial throttle openings. A carb clean is in the works. Also the PO was complaining that the bike would run out of gas. He believed that the petcock was at fault. Upon inspection I noticed that the hose that he was using was to soft and was pinching shut when their was a lot of vacuum. The tires are new. The brake calipers are look new and the pads show hardly any wear. The right disc shows signs of contamination from fork oil. That is another thing that is going to require inspection. The left mirror has a tiny bit of road rash. Looking closer I also noticed that the fairing was pushed about a 1/2 inch off center, not a lot but noticeable. The fairing edge trim also has a slight amount of damage and the handlebars are tweaked. The fairing is not cracked anywhere and shows no sign of repair inside or out. I think I dodged a big bullet there
The bad, The saddle bags are painted shut. That's right, painted shut. This is going to take a bit of time to resolve since whatever solvent eats paint in most cases also eats plastic. The inner fender is not in the correct position. The rear shock does not seem to have any dampening. It holds air though. The color. I have no idea why the guy painted the bike this color. It is a rustolium rattle can paint job. Not so bad on the fairing and tank, but the rest of the bike looks like painted leather.
That's it. Any feedback would be appreciated.