Discussion Starter
·
#1
·
I went and picked up a tool bag to fill the hole on the back of my bike, its got lots of room and I have already started to fill it up, here's what I got.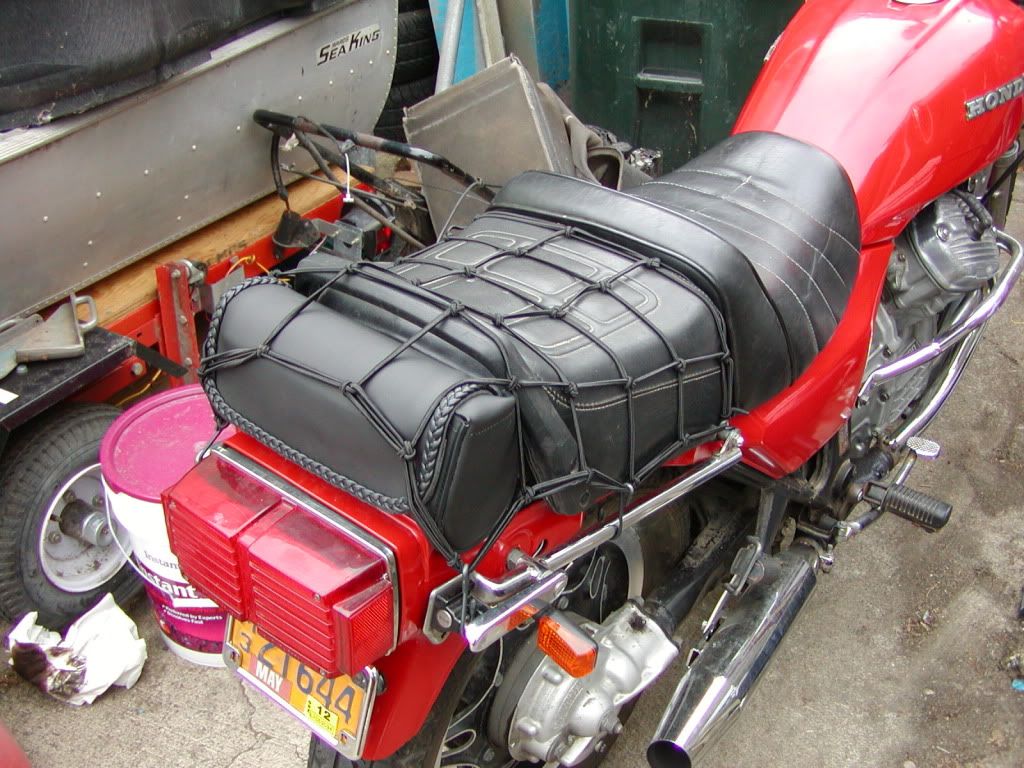 The top is velcro so I have the cargo net go over the top just to be sure it stays shut but I'm sure its fine.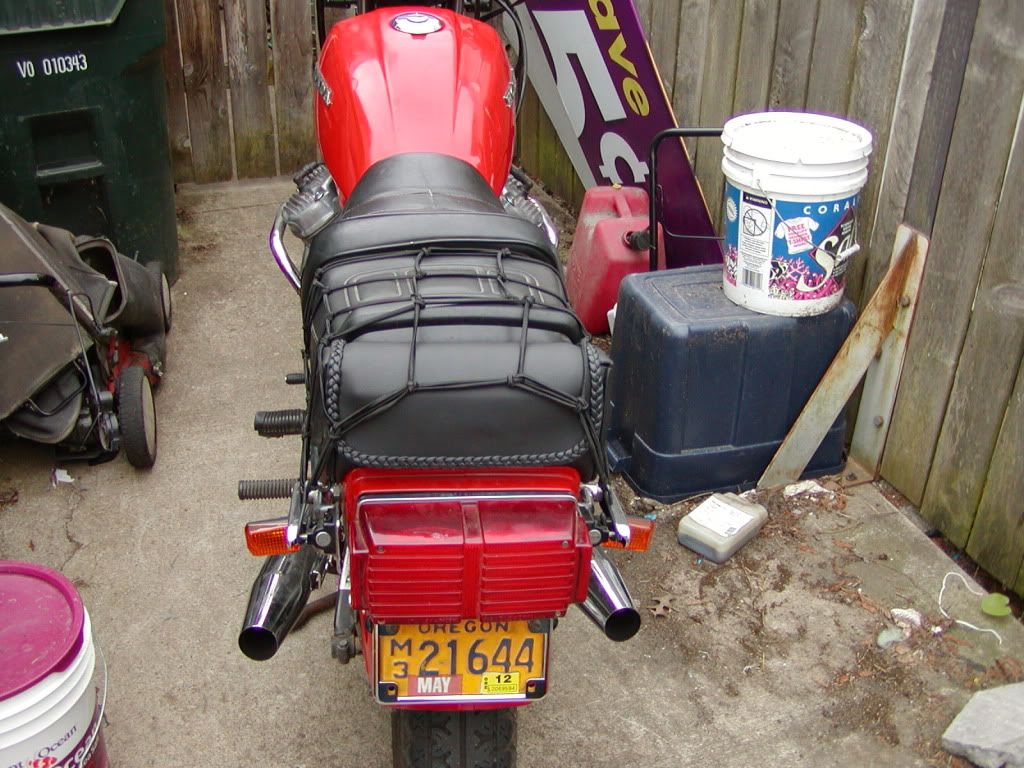 It sort of fits on top of the fender instead of in, leave room underneath too.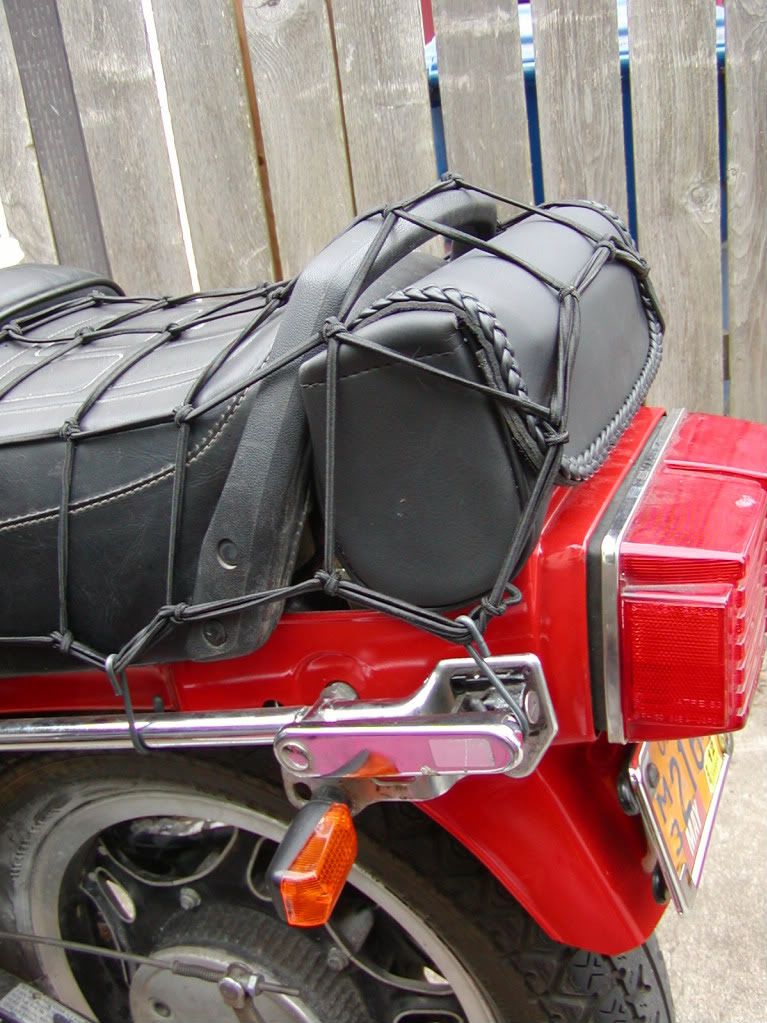 Still has a small gap but much better.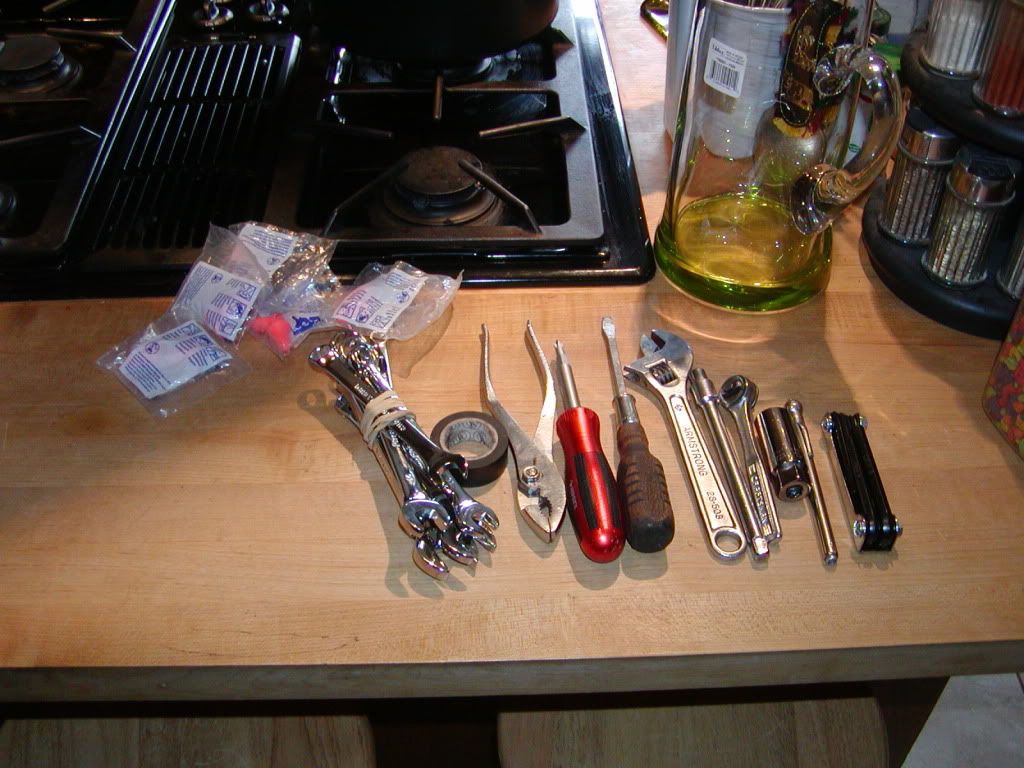 Here is what I have in it, a set of metric box ends, folding allen key set, 6-in-1 screwdriver, standard 1/4" flat screwdriver, pliers, roll of electrical tape, 1/4" ratchet with 3/8" adapter, cheap extension and spark plug socket. I also put in a handfull of earplugs in as well as some zip ties and a tire gauge of course.
I also found a good spot to stash an extra set of cables.
I think I am ready to go