Discussion Starter
·
#1
·
Well, finally got the fan off (yea Brafaco for my bolt) and removed the front cover and tach cover. Well, looks like my goal of a working tach is gone, as the worm gear on the cam shaft is the ones thats shot
Well, ran without a tack for 2 years, not big deal until I get my digital one done.
Now it time to do some pump work. I noticed that the chain on the oil pump is a bit loose, not sure if that is a sign I should replace it or if its on? Doesnt seem to be anyway of tightening it up, no adjustment visible.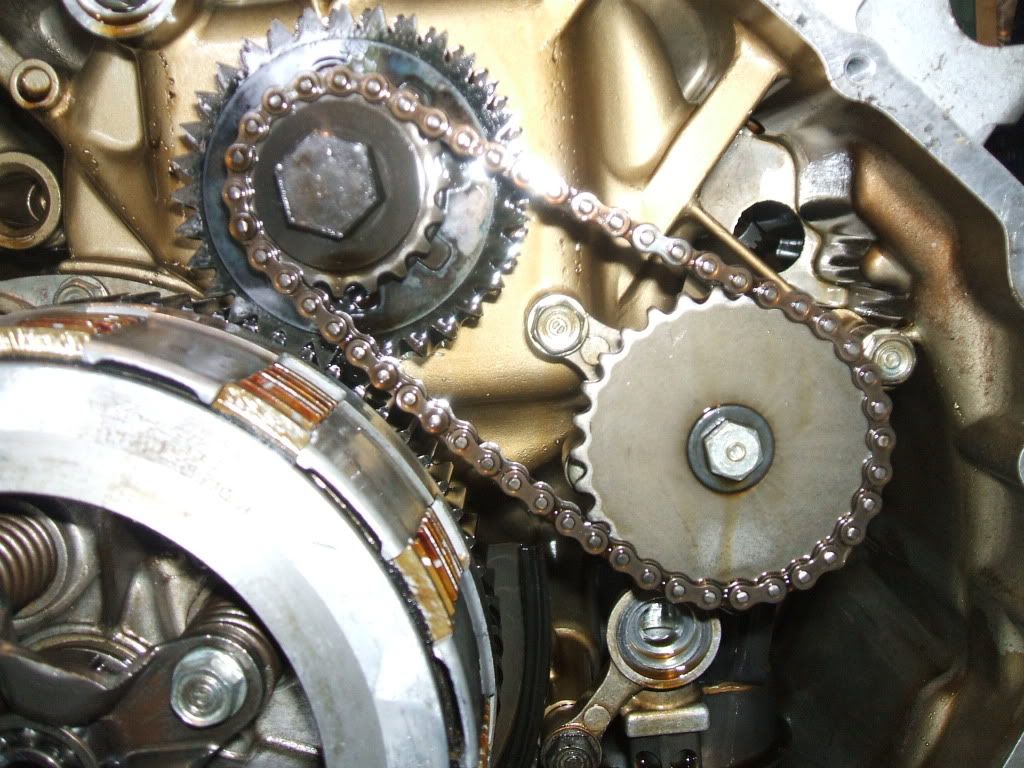 Also, Im not sure if this is normal, but it seems the two gears on the crank that mesh with the clutch gears seem to be "squewed"? Is this normal to tighten up the teeth gap, or has something slipped... manual is really vauge unless im looking in the wrong spot.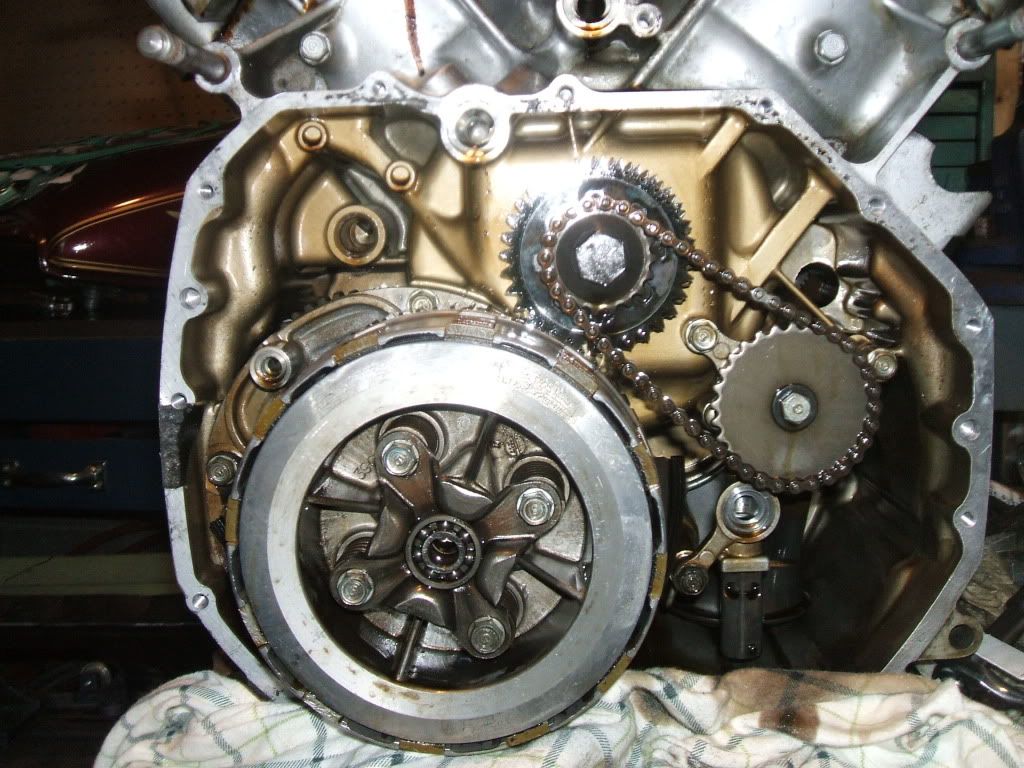 Well, while I wait for someone who knows this stuff I will give the case inside a cleaning and work on removing and cleaning the oil pump.