Discussion Starter
·
#1
·
Finally! It was a long and arduous journey. First, props to Murray for providing complete kit and guidance. He is very responsive to PM's, emails and phone. I used all three!
This has to be in the top 3 upgrades. Cold hard starts are GONE! Idle is rock solid and the motor returns to idle promptly. The smooth response and quick rev's have to be witnessed to understand. Looking forward to riding some long country roads.
Some thoughts if you are considering this upgrade for a GL:
1. tight fit. unlike the CX. one of the pods has to be turned up and the other down to get them between the frame rails. you have to twist and turn the carbs in small increments to get the best fit and keep the top vertical as possible.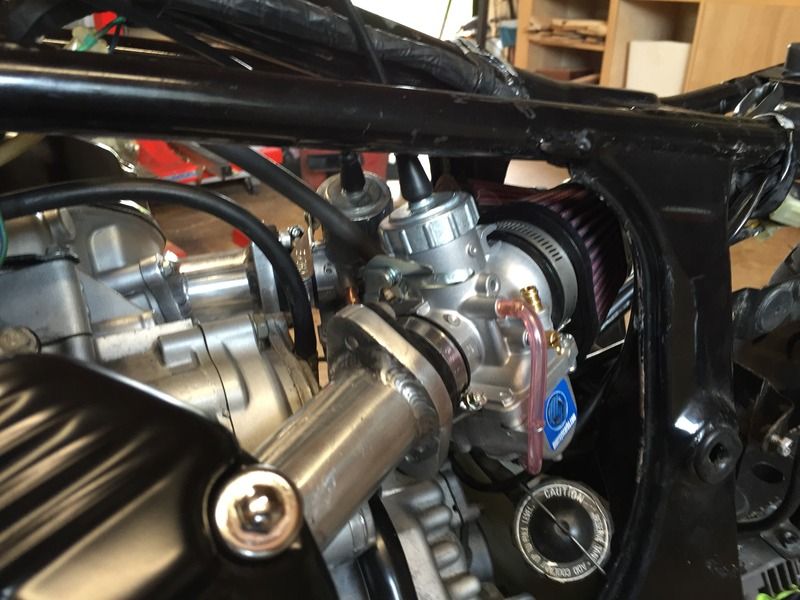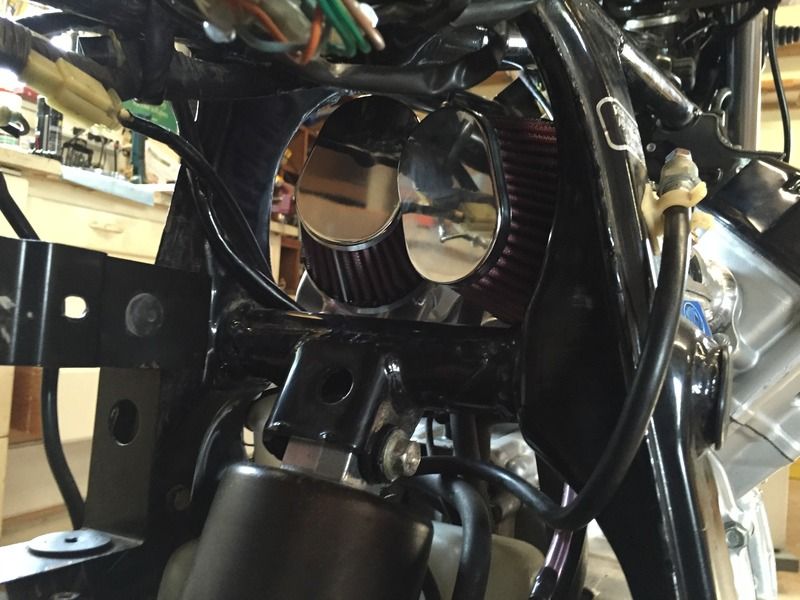 2. you got to always be thinking of how to keep the throttle cable free of excessive bends. no tight turns. Murray was able to direct me to run it over the top of headlight and under instruments and then straight on to the throttle switch.
3. keep the cables as loose as possible and make sure they don't bind in the gas tank channel and frame rail.
4 this is not a knock on Murray but the hoses supplied are RIGID hard ass black 3/16 fuel line. you can get them to work, but the 1/4 colored flexible fuel tubing at NAPA is so much easier to work with when you are trying to have a sanitary looking install they tuck up out of the way. Murray says that legal advisor has told him to ship the 3/16 black line because it is "certified" or something like that.
5. that's it. it was a fun mod and it took time, but I try to only work on bikes for shorter periods of time now, versus "gotta get it done" attitude I used to have.