Discussion Starter
·
#1
·
In preparation for the triple bypass, I've got everything disconnected/removed from the motor, other than the 4 mounting bolts, the drive shaft and the clutch cable. The engine lift is in place.
1. As you can see by the picture, there isn't enough play in the clutch cable to allow removal from the exterior clutch connection. I've got it adjusted with as much play as possible, but it's not enough. Should I reconnect and pull the clutch up as much as possible, then "jam" something like a piece of wood between it and the floor - in essence keeping the clutch disengaged - then I might have enough play in the cable to disconnect? Any tricks?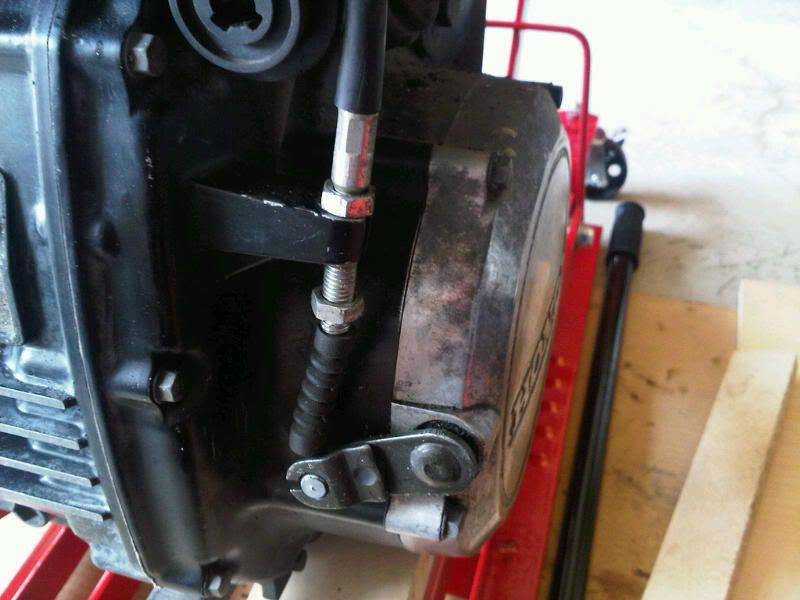 2. There are a number of differences in the on line owner's manual between the 500's and 650's to make life challenging for 650 owners. Most of the information relates to the 500's. And the drive shaft bolt appears to be one of them, however there doesn't appear to be a drive shaft bolt on the 650E. Am I looking in the wrong place? If it doesn't have one, then I would imagine once all four engine bolts have been removed I would simply move the engine forward and some sort of spline like connection would simply allow for a simple separation.
Any assistance on these fronts would be appreciated. Thanks.
Johnny