Discussion Starter
•
#1
•
So lets start with a little back story,
2 years ago I had a place to work on my bikes but lost that space, I used to have a garage here at the house but it become a functional space for my home based business so I was left without a place to wrench on my bikes. Then last year my wife and I decided to do a complete renovation on the house since it was needing some TLC to be glorious little house again. Well we planned out the space and what we needed and wanted from our space, and for myself I needed to have a place to work and build in peace which my wife agreed was necessary for my soul. For a while I wasn't really that much on the forum due to working my ass of fixing a house and still running a business from Monday to Friday. To say the least we are extremely happy with our hard work and effort, and I finally have a space to call my own in the basement of our house ( which makes it challenging to get bikes in and out, basically tear them down and bring in the sections).
Here was the ride I had quickly put together before losing my work space that started as a $250 bike that was sitting at the side of the guys house for a while
which became this
I didn't notice at first but figured out later that it had been in some kind of accident because it was a little twitchy on the highway, found a little tweak in the spine of the bike that wasn't really noticeable when I tore the bike down. Luckily I had an extra frame from another purchase I had made, so when I got my space together this was going to become the new patient.
Workshop for me
The above and below pics with the donor frame on the jig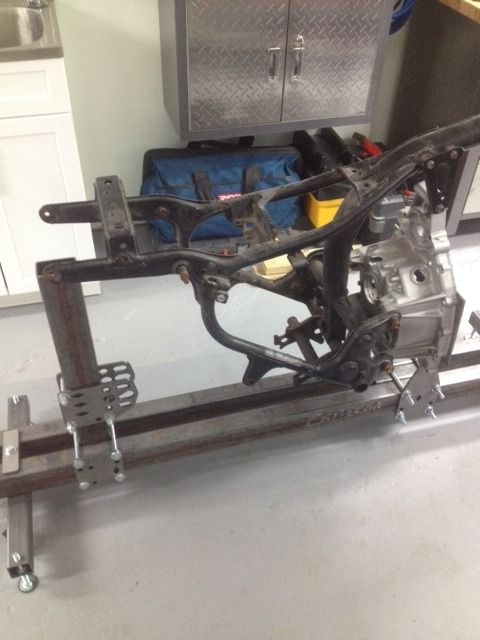 The one thing that I personally don't like with the CX frame is the seat area sub frame.......it is a pain to work around when making new seats or getting it to look good
So OFF with it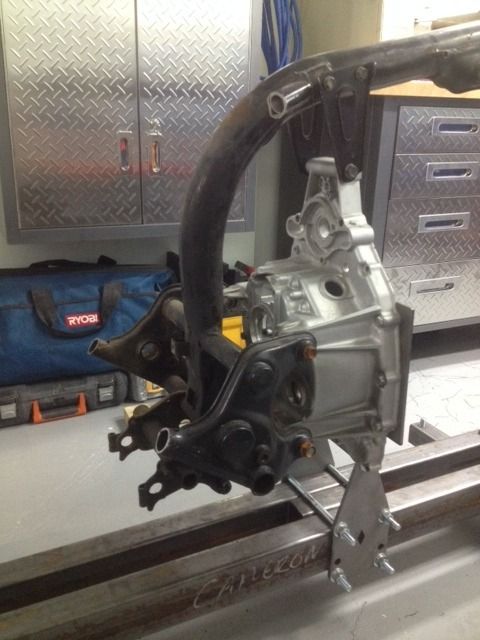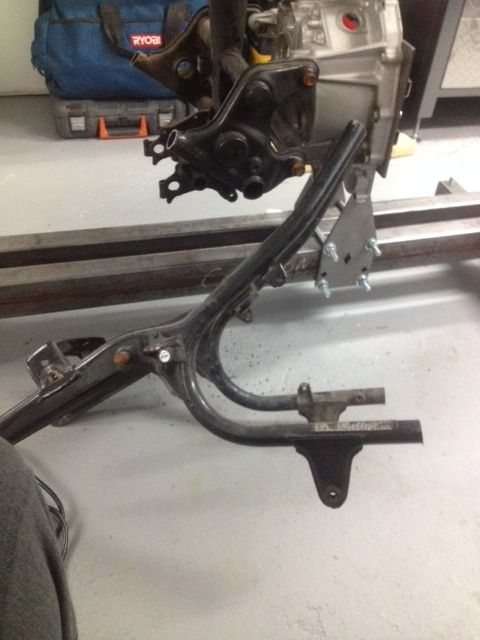 Turn down some frame plugs for internal support of the new 1" dom tubing I had bent up to create a new seat sub frame that will get TIG welded into place