2005 BMW R1200GS, 2003 Yamaha V-Star 1100, 2000 DRZ400, 1986 Honda Z50R, 1978 CX500
Hello! This is my very first post here, hailing from Boise, Idaho. My name is Alex, I'm an engineer who runs a firearms manufacturing business. I have always been a fan of everything on two wheels. I find motorcycles are like puppies. I want to adopt every single one of them.
This is my first attempt at a build like this. I'm sure I will have a lot of questions. I jumped into this rather quickly. My most recent project was a refresh/rebuild of my DRZ400. You can see the progress of that build here.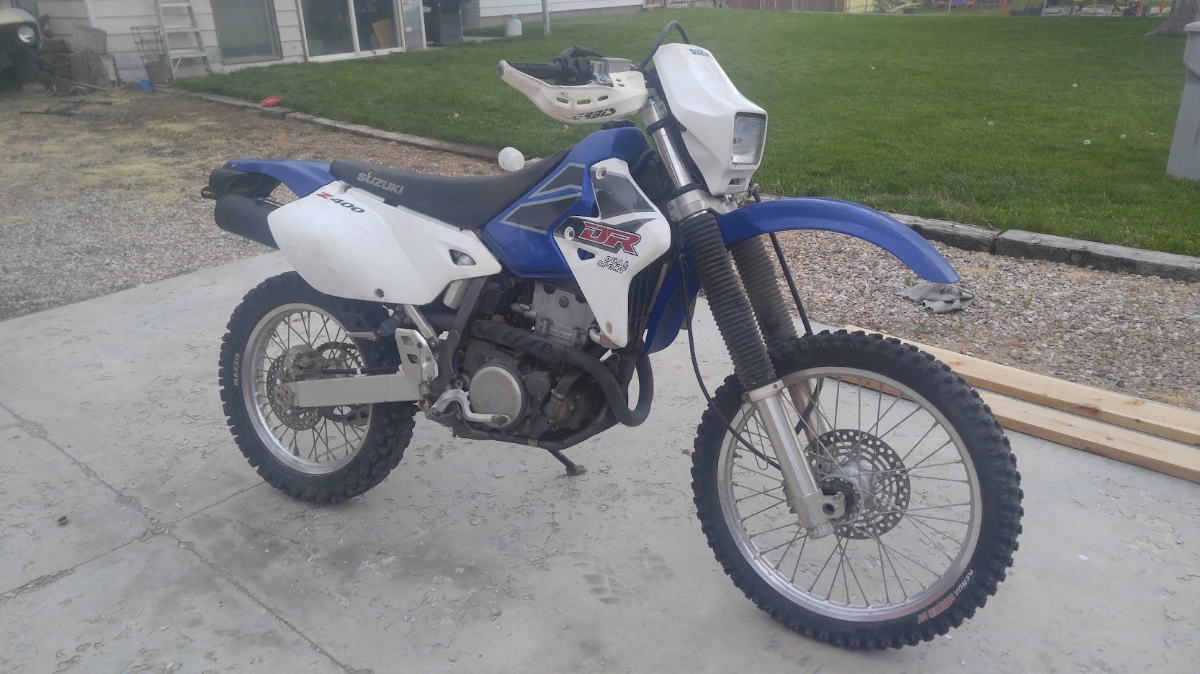 Hello, This is my 2nd thread here. If you would like to get a better idea of where I'm headed with this you can check out my 1st post here: Since the PeeWee rebuild with my son (two weeks ago) I have been wanting to do another. I figured I might do my DRZ-400 during the winter, but circumstances ...
www.thumpertalk.com
Before that my son and I restored/refreshed a PW80.
Hello, Greetings from Boise, Idaho. Very first post here at TT, although I have lurked for a while. Just wanted to share our story, and possibly ask some questions as we go. I have a DRZ400, and my son has my '86 Honda Z50R that I rode when I was a kid. Haven't ridden for a while, but figured we ...
www.thumpertalk.com
Soon after a friend took note and showed up at my shop with a Yamaha XS850. He wanted to do a cross between a bobber and a cafe racer, but as time goes on the bike keeps sitting and I'm having doubts if we will ever actually get to it. It's a neat project, but I think I want to go a bit "deeper" into something than he does so I decided it was maybe time to get something for myself.
I have always been a fan of the CX500. I remember the first time I really looked at one. Pretty sure it was in stock form, but the transverse (is that the right word?) V-twin really spoke to me. I also really like how self contained the engine is. The engine doesn't rely on the frame to do a lot of things, if that makes any sense. Anyways, I knew if I did one of these it would be a CX500, not realizing that there is actually a huge following for them.
As it just so happens there is one on Facebook Market Place. Here is the ad:
I showed up on my V-Star along with another buddy and took a look.
I offered him $1000, and he said no, let's do $900. And here we are.
Anyways, Cheers, and here's to a new adventure.