Discussion Starter
·
#1
·
A couple of my friends and I went for a cruise today out to the coast on the Bay Of Fundy.
I could have taken many more pics but because I wasn't by myself I didn't like to stop every time there was a nice shot.
It is about a 90 minute drive to the entrance to Fundy National Park, then it is about another 15 miles to the coast.Not far from the coast there is a sign that says the elevation is 366 meters above sea level, then the road starts to drop down, probably at about 250 meters you come to the first spot where you can see the bay. then the road drops fast and in the next half mile or so you are almost at sea level.
Nova Scotia is in the distance, Cape Enrage is the point of land you see in the middle, that was where we were heading.
We took a quick side trip to Point Wolf which is within the park, the first pic is Point Wolf River.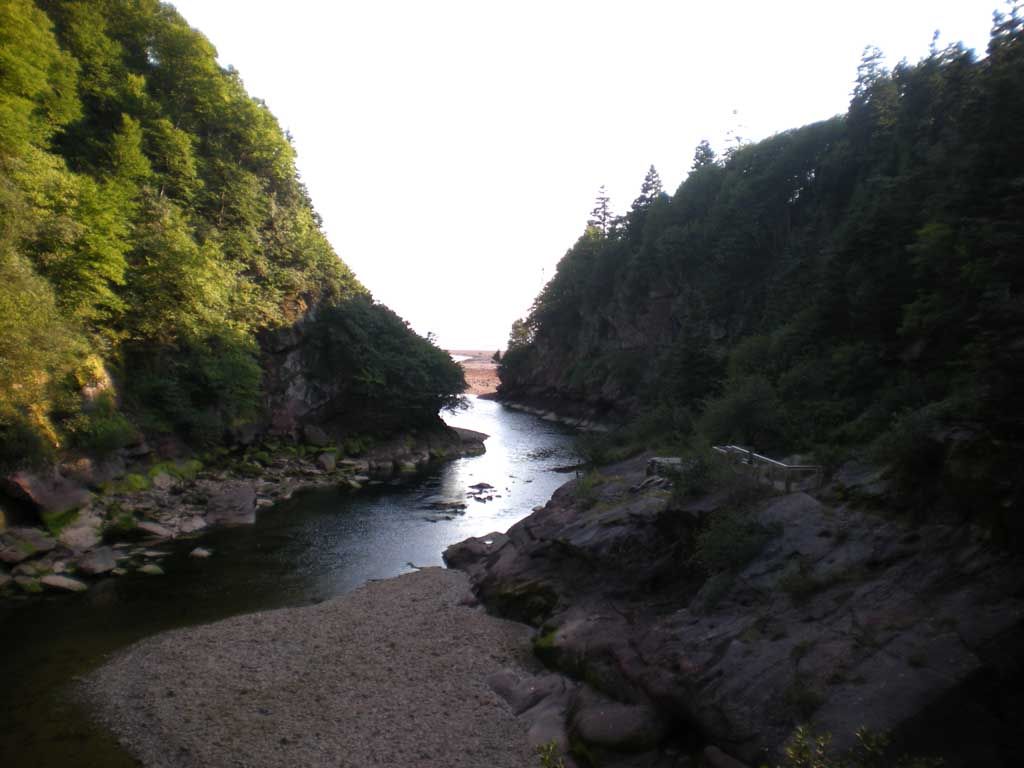 A view from the Point Wolf road,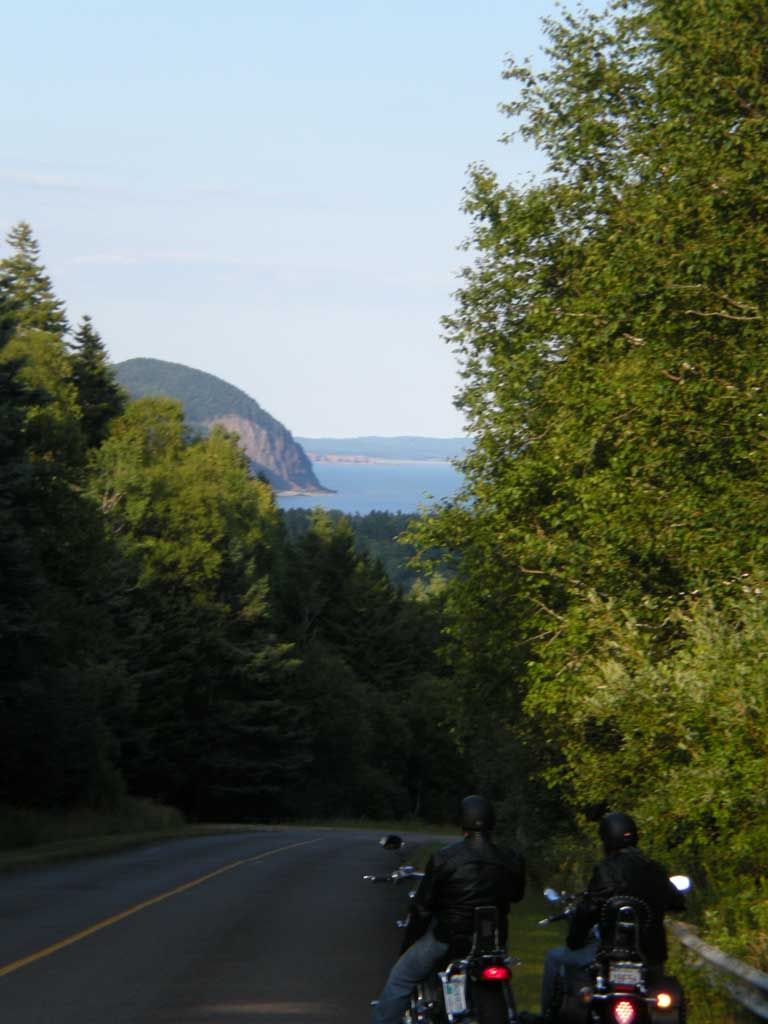 We drove through the park and entered the Village of Alma, which borders the park. I took a couple of quick shots in the village.
This is Upper Salmon River which is the border between the park and Alma.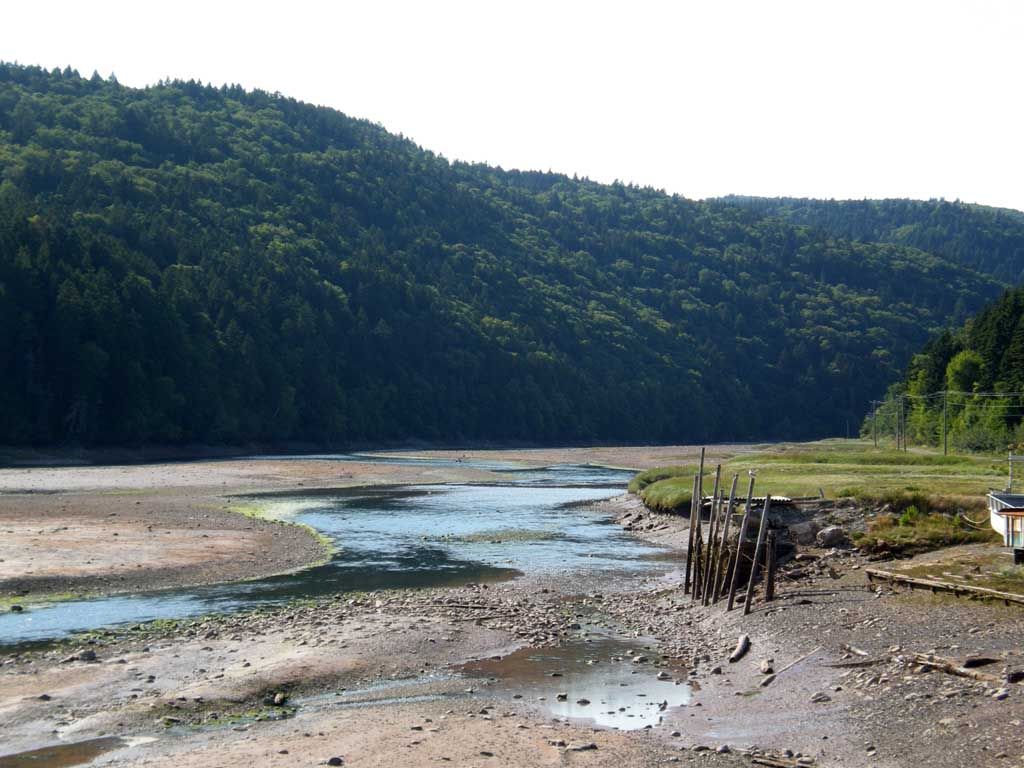 It was low tide when we were there, these boats will be floating at high tide.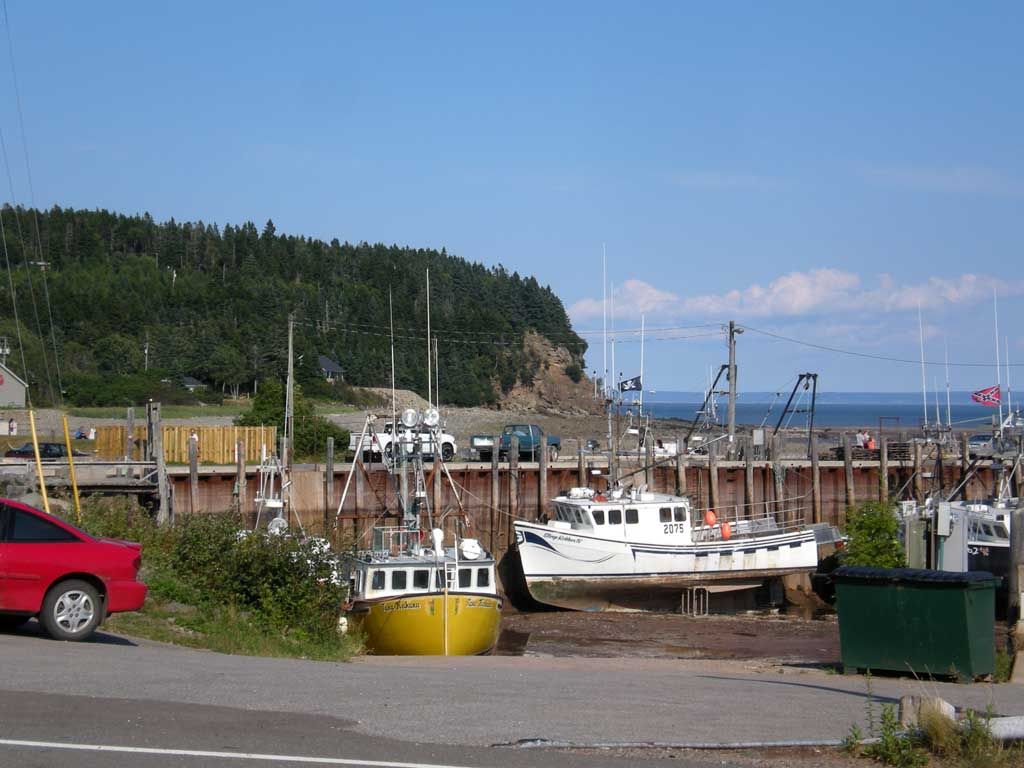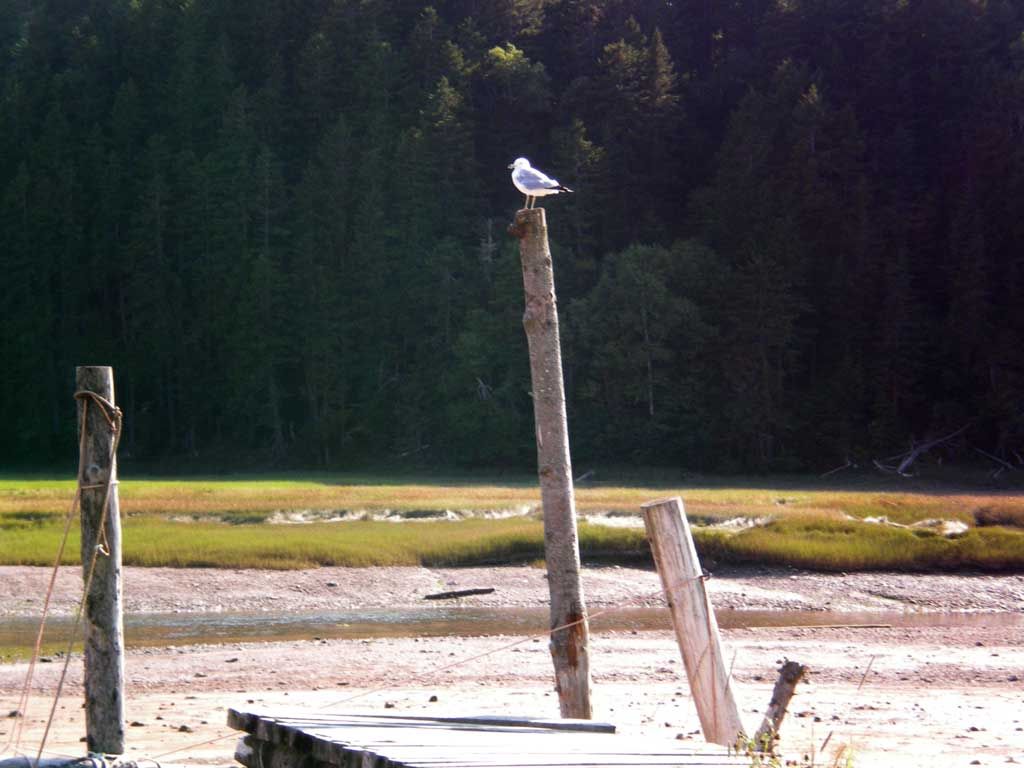 Chris with a couple of pirates,,he fits right in.
More fishing boats,