Hi all,
Was doing the upgrade to the new sensors. Got the old one apart with no problems. carefully removed the magnets and placed them in a safe location (was warned by a fellow forum membe cautioned me not to break the magnet) WHen I went to put the part back together, I retrieved the magnets only to find one had broke almost exactly in half. There is a little alignment hold drilled partially in the magnet and the crack was right at that position. Not sure how it happened,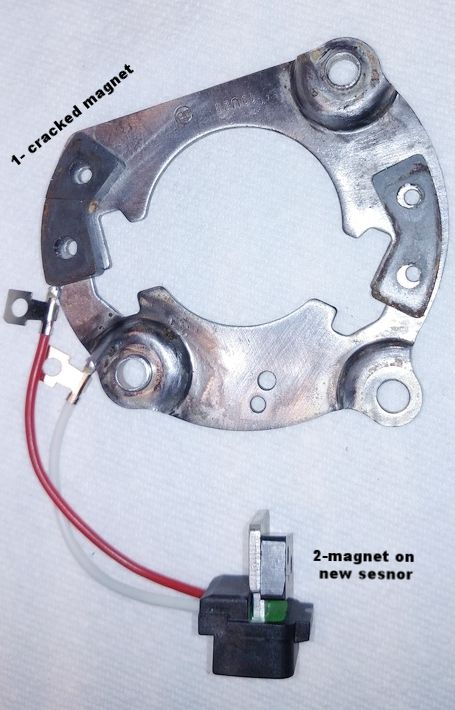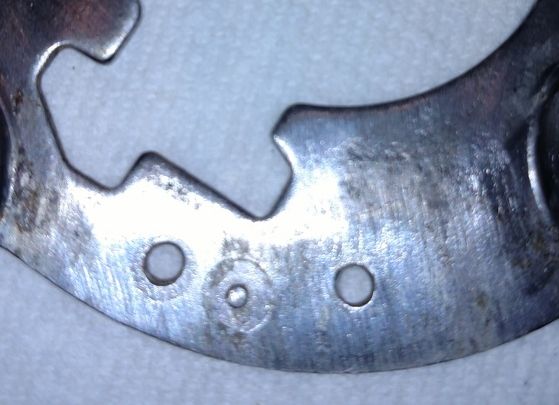 a) If anybody has a spare magnet or a source where to obtain these, please give me a shout. THese are not even an individual part on the parts list as they are part of an assembly.
b) Can I use the magnet as is with it broken, when I place them on the mounting bracket, they stick down good and I can push the two together so you can not even see the crack. when I put on the sensor, and put in the screws, they will stay in place. Howeer, I have been talking and researching magnetism theory. I am getting an understanding, but am not 100% certain of the effect. any input in this area would help.
c) The new sensors come with a bracket and a magnet. you slide the sensor off of the bracket and iscard it and remove the bracket from the old sensor and slide it in. Can I just use the magnet that comes with the new sensor. It is about half the length, and rectangular instead of semi circular, but I think it will fit. The hole spacing is such that the holes line up with one of hte holes and the second hole goes right over the alignment dimple. what do you think
New sesner removed from metal insert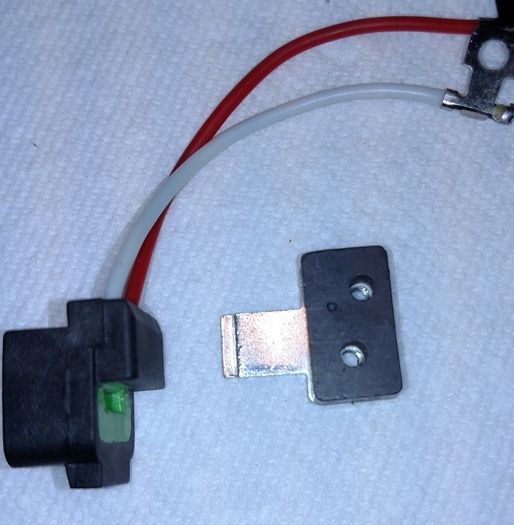 Here is the new magnet on the plate, Magenet is not quite as long, but I think it will fit, I probably could grind off the magnet to make it rounded, but not sure that is necessary as I think it fits in the housing this way.