Discussion Starter
·
#1
·
Today was a pretty good day,,I watched the NASCAR race from Michigan,,Jimmy Johnston's car blew up while he was leading the race with 6 laps to go,,I enjoyed that.
So after the race at about 5:30pm I decided to go for a quick drive on the bike.
I headed toward Wickam, a small community(you couldn't call it a town) on the Saint John River. I could have taken a couple of different ways to get there,,I could follow the Washademoak Lake from home all the way down to the Saint John River or take a short-cut through a gravel road(not as scenic but quicker), I opted for the quick route.
I was cruising along through a wooded stretch when I saw a partridge on the other side of the road that looked like it was going to run across in front of me. I did not know whether to slow down or speed up. I decided to give it the gas. The bird started across slowly but then it decided to speed up and take wing,,not a good idea.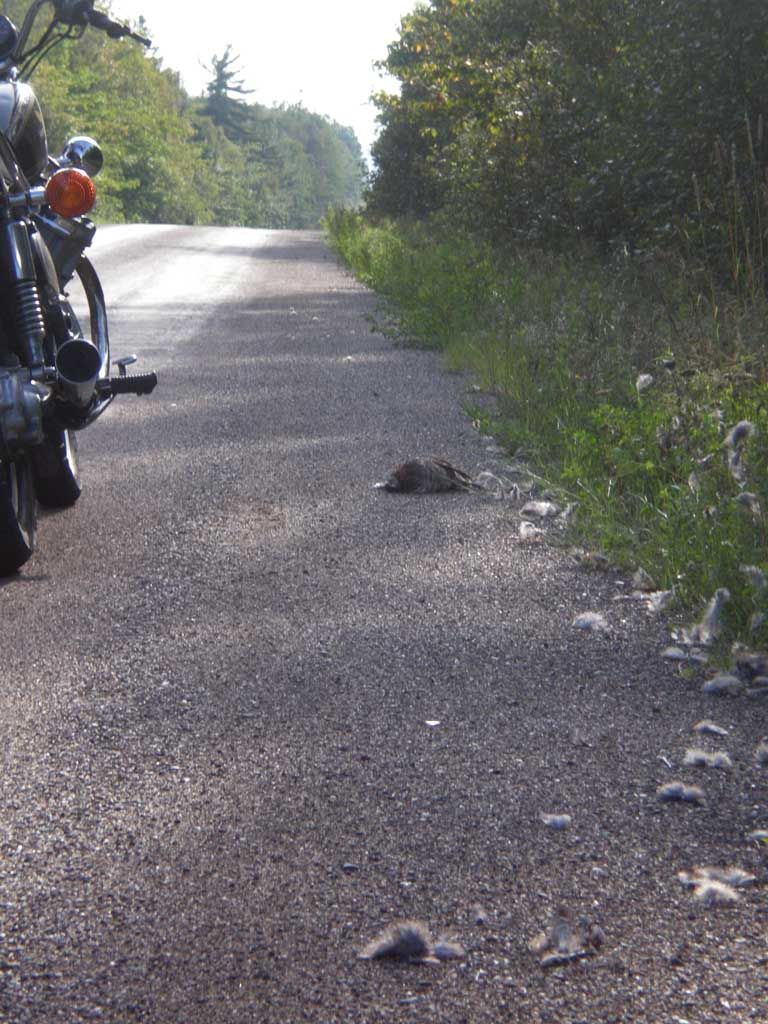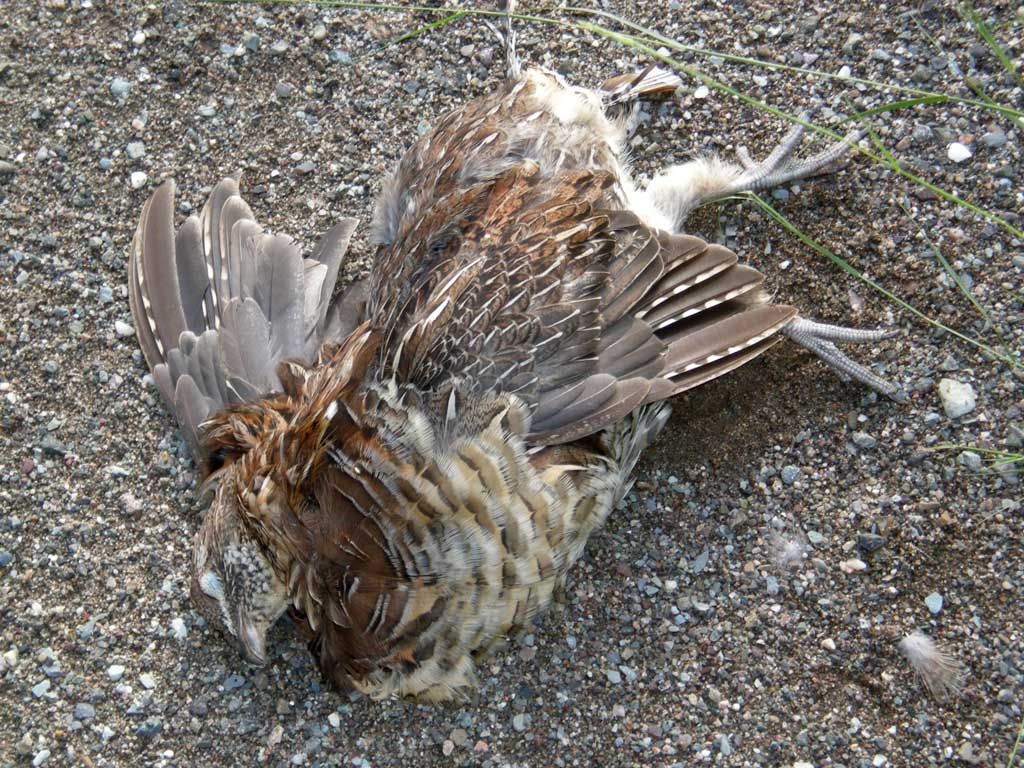 He hit either the headlight or just below it,,I was afraid it broke the light but it didn't. I stopped and went back, it was still alive. I felt bad for the poor thing, I was thinking I should break it's neck to put it out of it's misery, but it died after a minute or so.
I wished I had taken the scenic route and hoped it wasn't a bad omen.
I left there and continued through the woods until I came to the river.
I noticed this plant growing in a lot of places along the road.
I think it is hogweed,,apparently it is bad stuff. It can cause skin rash and even temporary blindness. I don't recall seeing it before, it is not around home but I have heard that it is spreading in the province.
Anyone know if that is what this plant is?