Discussion Starter
•
#1
•
Phase 1 complete on my 79 Deluxe.
As you can tell from the pictures, I was heavily inspired by Moto Mucci's bike. I had searched far and wide for what kind of bike to customize as a cafe/flat tracker, and thankfully stumbled upon this forum last summer and on motomucci's awesome blog.
Here's what I bought last summer for 1,000$
I have since cleared the bike of the saddle bags, windshield and tassels (unfortunately).
Phase I consisted of as much of a budget build as possible (fount almost everything on ebay), while achieving the look I want and have it rideable for this summer:
-Double bypass (timing chain + mech. seal)
-Daytona bars
-Master cylinder and brake lever
-Sport grips
-Bar-end mirrors
-Painted the headlight casing black
-Chrome headlight brackets
-Chopped the front fender (I did some shotty work, need to clean that up)
-Paint wheels black (rattle can)
-Emgo shorty mufflers
-Chopped the seat hump of the frame, and a few inches at the rear, and welded a cross brace.
-Custom built seat pan, foam and upholstery
-Chopped old rear fender I found, welded to frame
-Tail/signal combo from Yamaha R6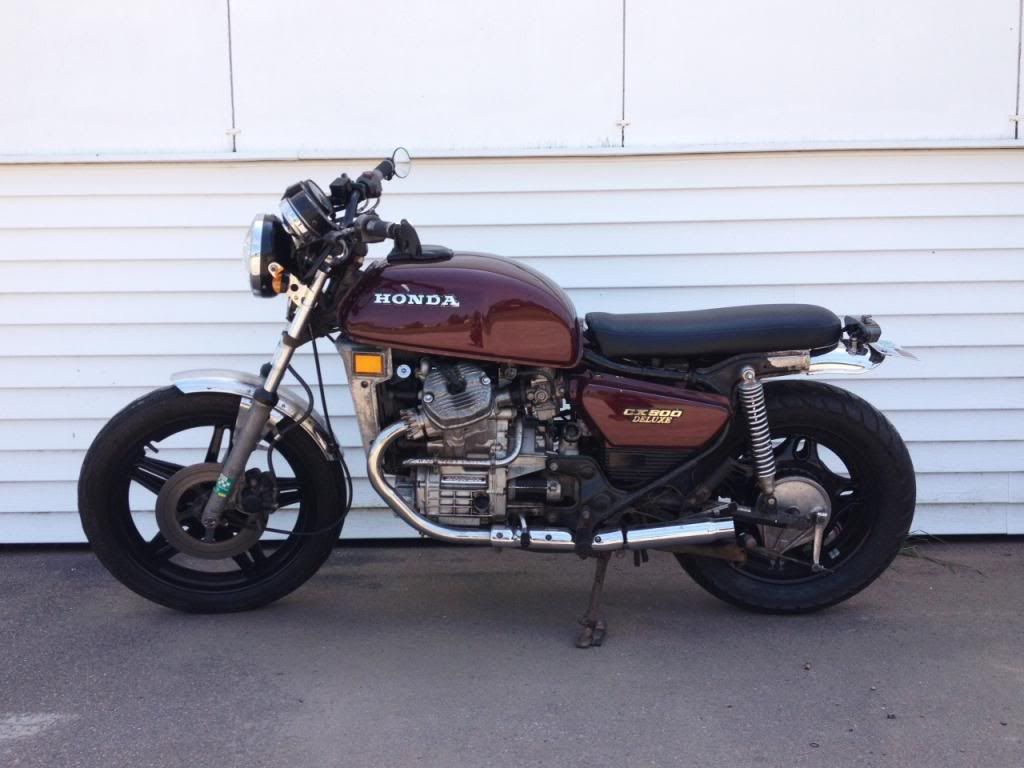 Here I am on the maiden voyage of the summer, in beautiful North Cape, Prince Edward Island, Canada.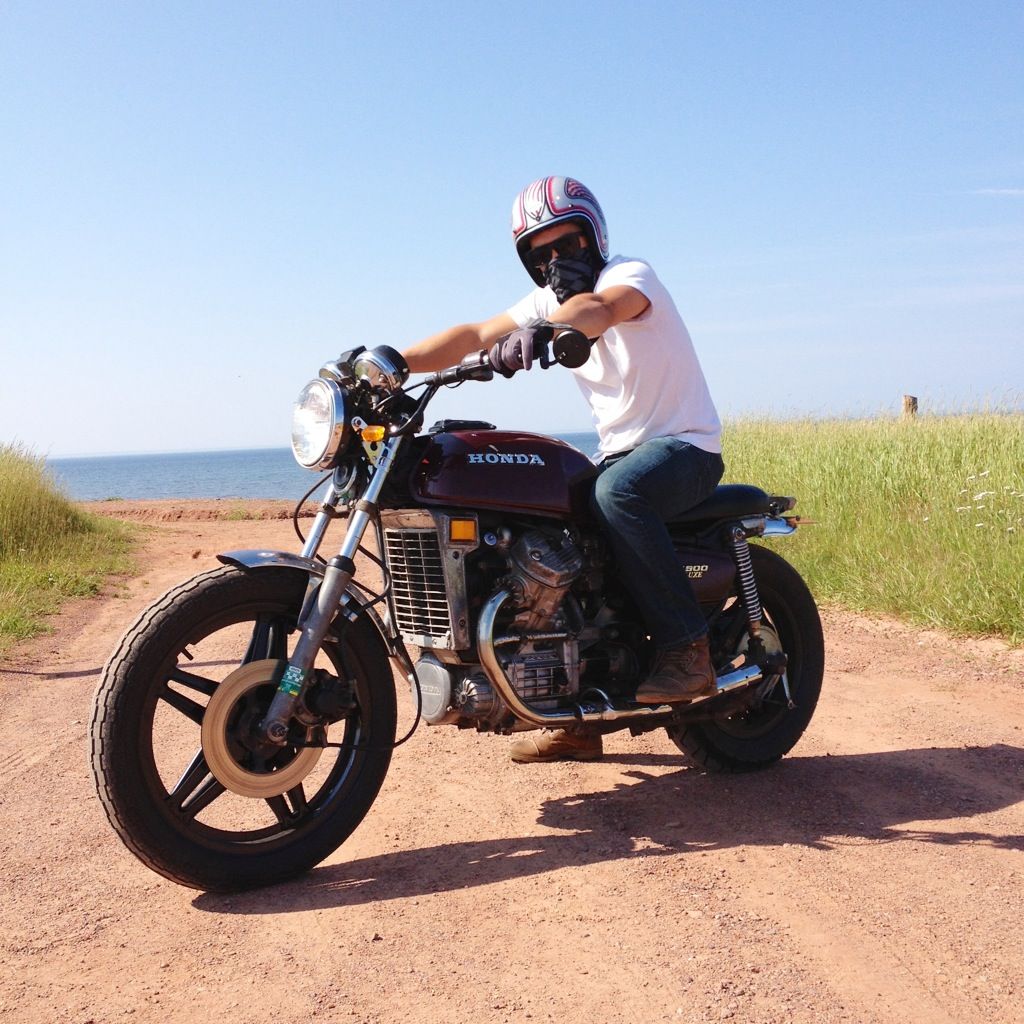 Custom bikes are never ending projects!!! Still to come (hopefully), Phase II scheduled for next summer, and Phase III... one day maybe.
Phase II :
- Make it nice! (fully sandblast, paint frame, paint tank, forks, clean engine, carbs, etc.)
- Lower the bike about an inch (shorter rear shocks and lower front forks)
- Single Speedo/Tach combo from Dan Moto
- Clean-up the wiring
- Re-route choke, kill switch and starter switch to below the seat
Phase III (dream bike) :
- 650 motor + Murray's carbs
- Inverted forks, a la CBR1000RR
- Electric fan
Let me know what you guys think. I think I visit the forums daily, and get inspiration day after day! Thanks guys!