Discussion Starter
·
#1
·
Sorry for the delay with pics... I decided to remove the little quarter fairing because of all the other cool bikes that didn't have one. It makes it look slightly more sinister I think... Still have some tweaking to do before final break down for paint/polish. I'm working on fabing an upswept mid pipe and will probably opt for something a little bit quieter than the Mac muffler - Woodstock must have ruined my ears...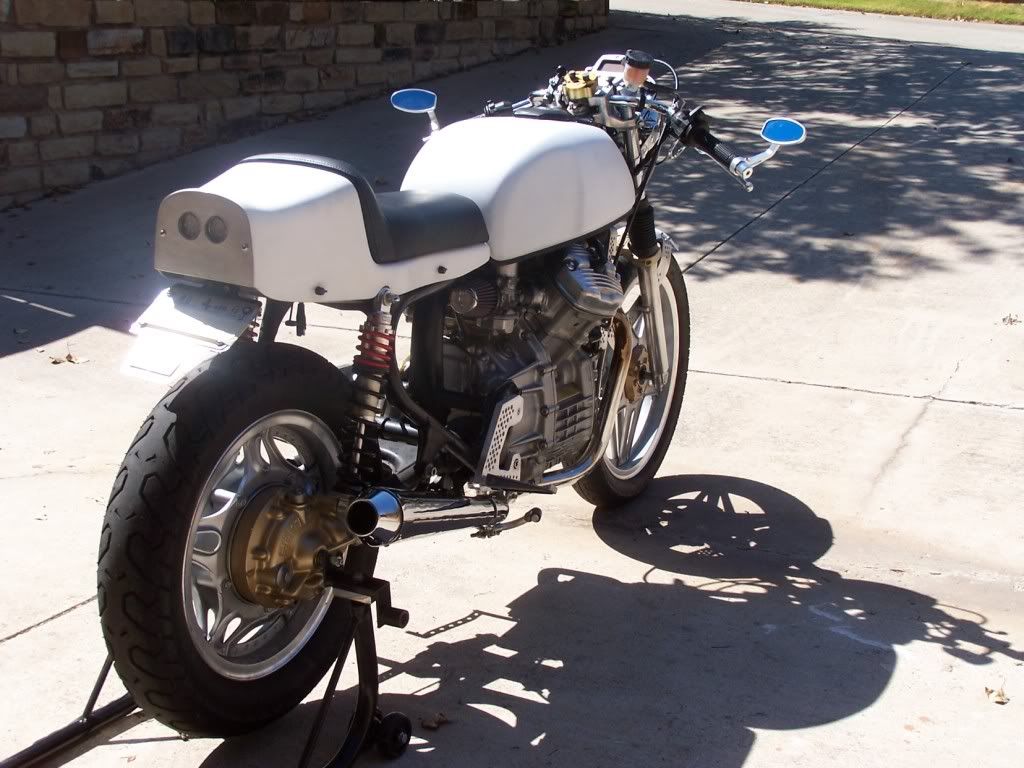 I love a bike with an attractive rear end...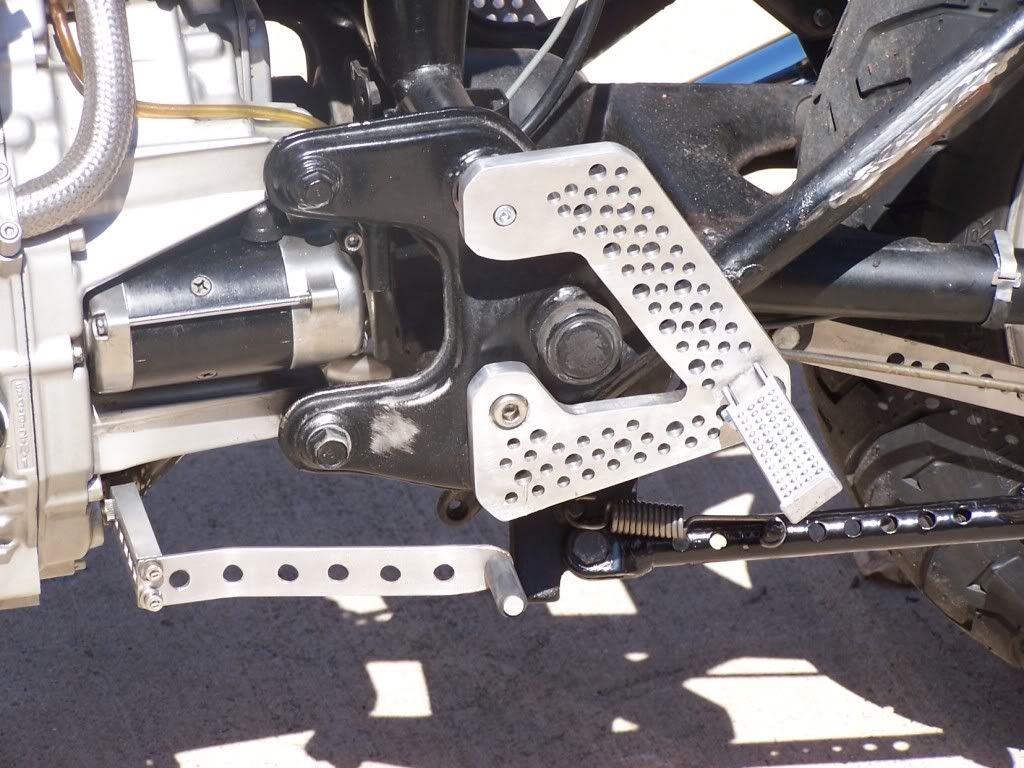 I was a little worried that my fab for the gear shift would be a little rickety - I've done a good 500 miles and it's still rock solid - keeping my finers crossed...
Got a little creative with the break peddle - cut the stock one off and inserted a twisted section of .5" aluminum round - then inserted a rubber coating. Very comfortable and extremely light weight.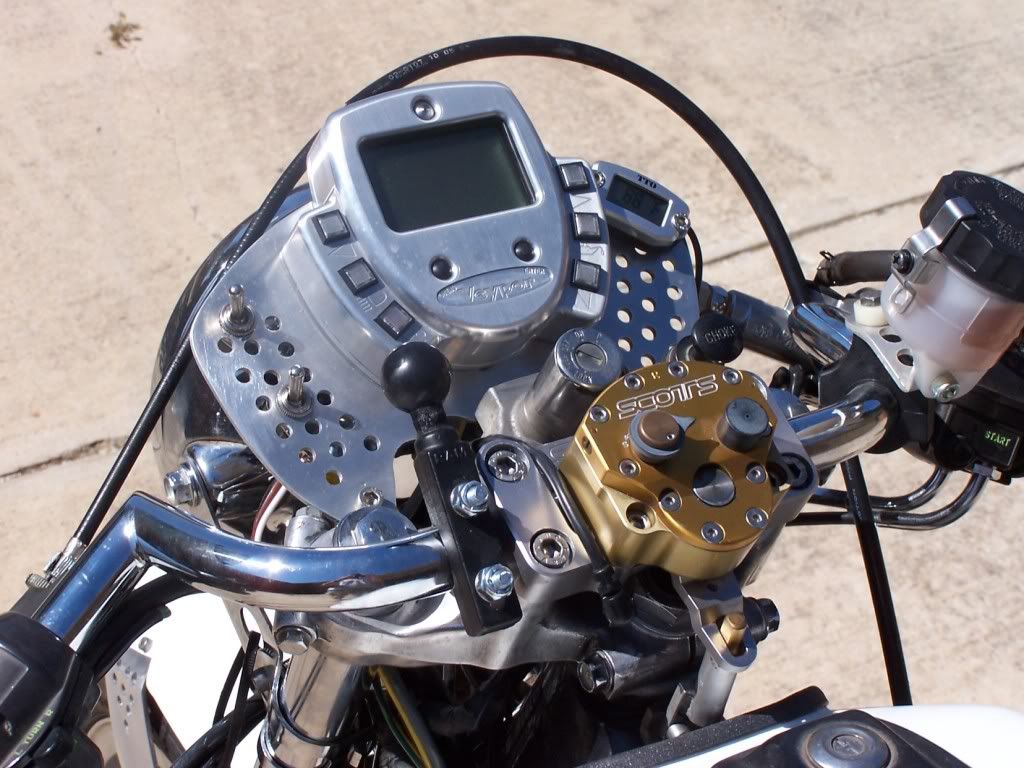 I'm very stoked over the instrument cluster - I love the Veypor speedo/tach - still working on the program for gear shift indicator. This is a fraction of the weight of the original instruments and you can eliminate all the cable crap you need to deal with. As far as accuracy - the speedo is within 1 mph of my GPS.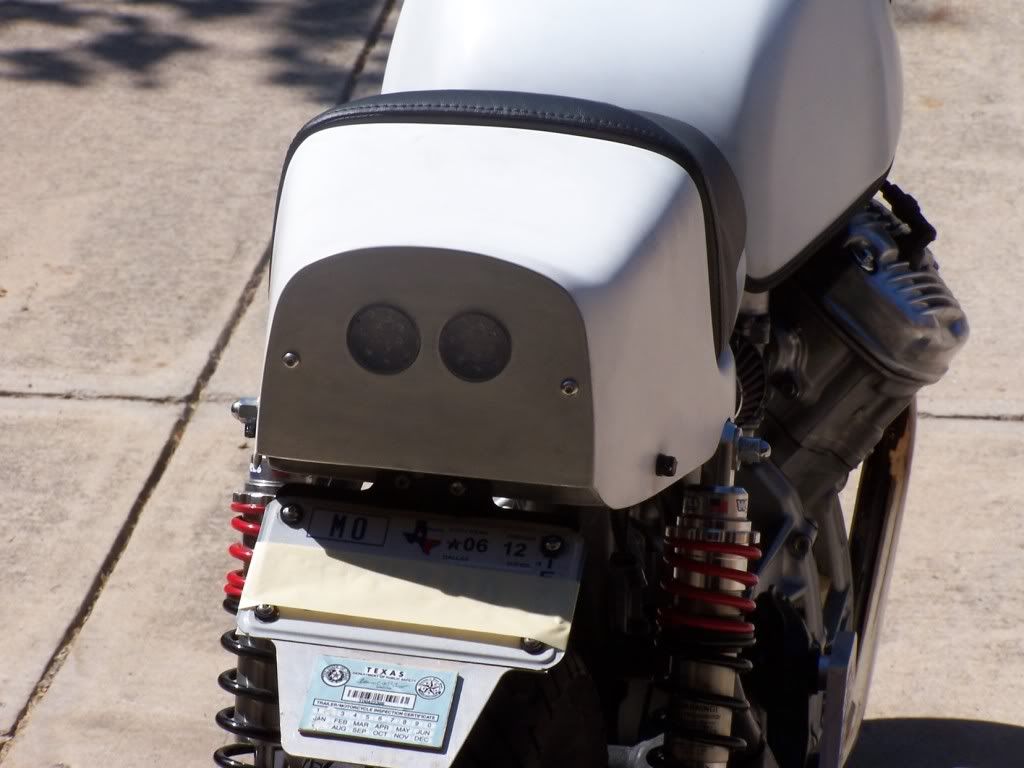 A close up of the rear end just because...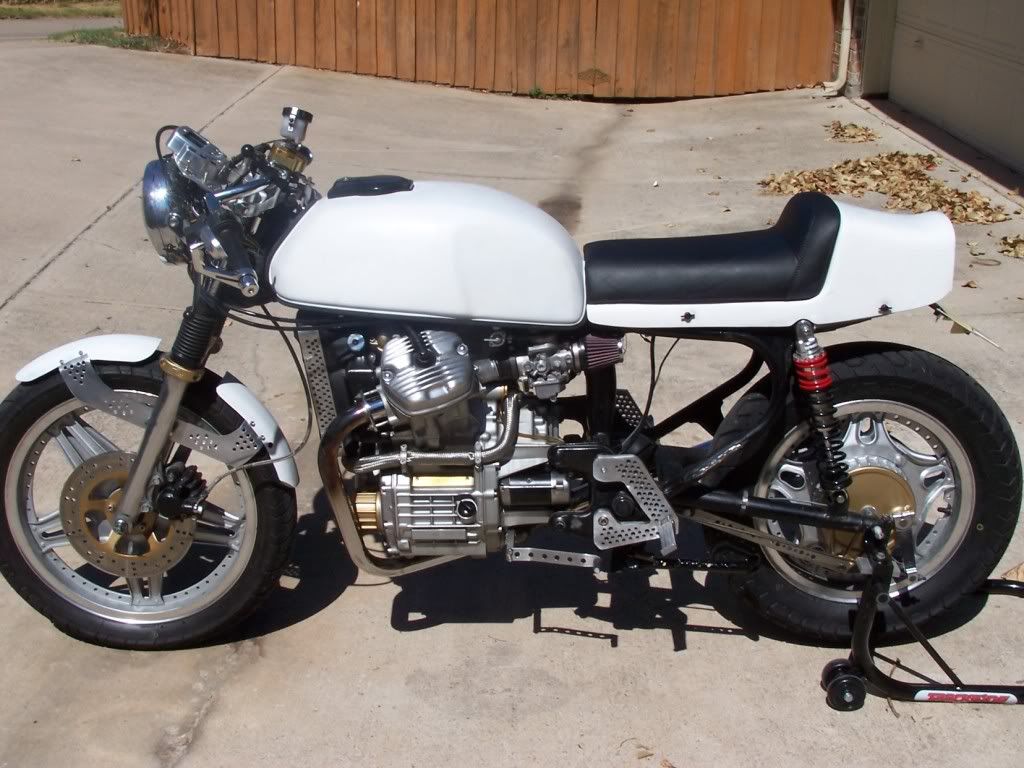 Left profile - she's just showing off now... Still trying to decide whether I want the front fender or not - I'd probably go without except I hate the idea of 2 screw slots sticking out. Would have eliminated them but they are too deep into fork...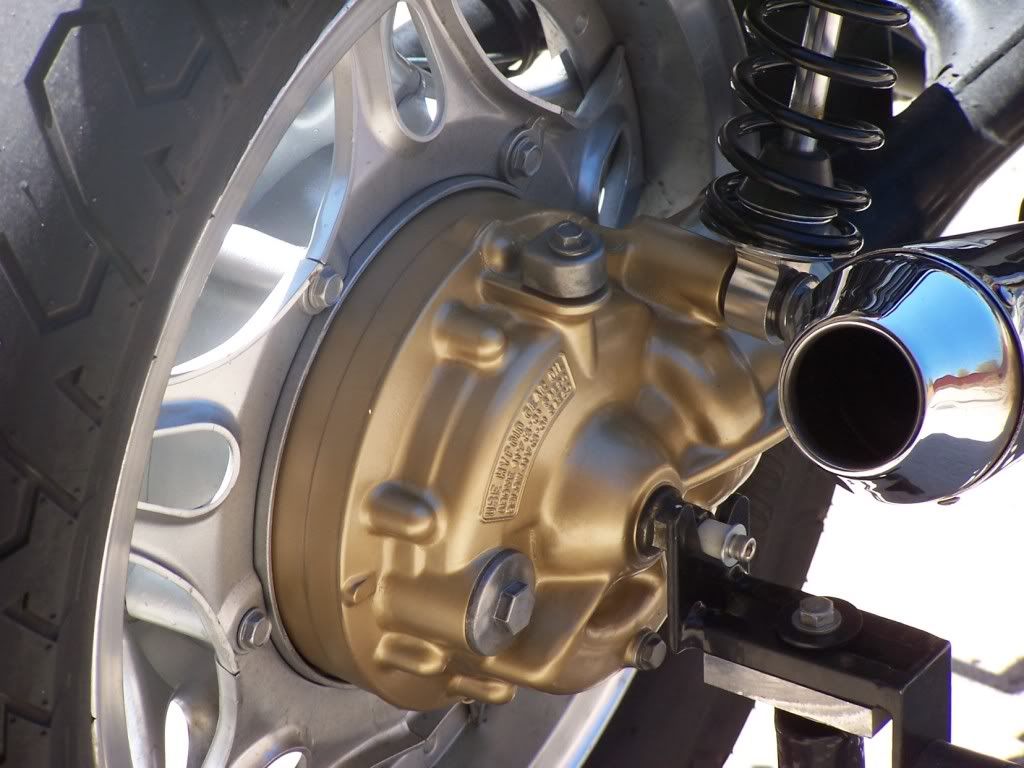 Little sparkle on that final gear - nice legs need some jewelry...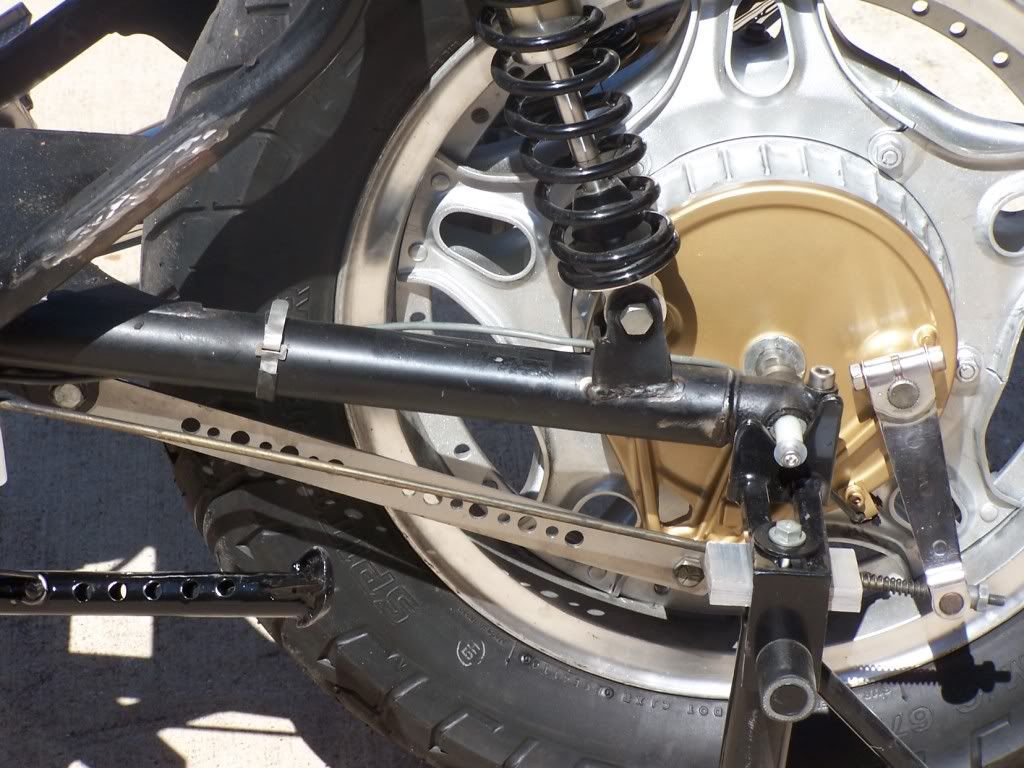 Hope this gives you guys some ideas - like I said - wealth of info on this website. How did we ever do stuff like this without the internet - ride save!